Enjoy 15% Off With Code - GWMBabe

Redeem A FREE Pink Jump Rope & Workout Guide worth $40 with $100 nett.
Redeem another free top worth $47 with an additional spend of $50.

Want To Get Healthier Yet Lack The Time? Accelerate The Progress With These Tools

Wear The Right Clothes And Set Up a Daily Workout Routine With These FREE Gifts

For Women Who Want To Get Healthier

Flash Sale (Only For 2 Days) - Get These Pieces And Start Exercising

Staying home more? Yet, know that you need to exercise regularly to get healthier?  Accelerate your progress with these free gifts - the jump rope and home workout guide.

The best part is that you can get these tools FREE with your gorgeous and flattering athleiure designed for support and performance. GWM's athleisure is loved by thousands of women and it's time to add these essential pieces to get active daily. Wear in the morning for daily workout encouragement.

 Another bonus - get them first, then pay them over 4 months with Grab Pay. 
* Items on sale cannot be exchanged or returned.

Get Inspired With The Right Athleisure

★★★★★
"Good buy
The material was soft unlike the other sports brands. I enjoyed wearing them. I'll be re-purchasing from GWM for their other apparels as I'm so impressed with the quality and reasonable price."
—Koh.S , Bought Dynamic Shorts

If you are cooped up at home, the clothes that you wear can make or break you. Delight yourself with cooling and buttery soft athleisure that sparks joy when worn. Exercise regularly by preparing yourself mentally first.
Introducing the bestsellers for both home workouts and outdoor activities, depending on your preferences.

Increase Comfort Staying At Home With  Cooling & Buttery Soft Fabric

★★★★★
"Comfortable and Chic
The shorts were very comfortable. True to size. UK 10 fits well on L. Comes with functional pockets."
—Jane, Bought Pristine Shorts

The weather in Asia is often hot and humid. Wearing normal cotton clothes over a long period can feel uncomfortable especially when it is a sweaty day.
Overcome these by wearing the right fabric which GWM's clothes are made from, nylon and spandex. It wicks sweat swiftly and cools your body. It is also 3x stretchier and breathable, making it a joy to be worn daily.
Redeem These Gifts To Exercise Regularly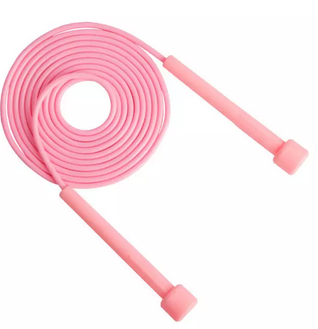 A Powerful Tool For Fast & Effective Workouts - Jump Rope

Jump rope is a great calorie-burner. It improves cardiovascular health, keeping the lungs and heart healthy. It also improves the efficiency of your breathing with regular usage. Over time, the bone density also improves, keeping you stronger.
With so many benefits, it is also portable and easy to store. It can be done easily at home as it needs a small space only.  With any spend of $100 nett, you can redeem a free jump rope to get started on your fitness journey.


Exercise Regularly With The Jump Rope Workout Guide
There are many ways to exercise, depending on your goals. To accelerate your progress, we have compiled a guide on how to use the jump rope differently to attain different goals like beginner workouts, weight loss, agility and so on.
Start with the easier workouts and progress to more advanced workouts. Ready to get stronger, fitter and more confident?

Flash Sale - Ready Stock. Limited Pieces

Enjoy these popular athleisure at unbeatable prices. They are ready stock except for the Evolve shorts. Limited pieces available and these designs will be sold out too.

Matilda Reviews GWM's Cooling Collection

Discover the ever popular items that our customers love. They are easily paired with both workout and leisure pieces for a charming outfit.