"Amazing that I can stay cool wearing long sleeve tops even under the hot sun. Love the fabric and design. "
-Pearlyn

Love The Outdoors Yet Avoiding The Sun?

All ready to get active? Yet you hate being under the hot sun? Are you also avoiding developing freckles or even worse, getting sun burnt from the heat?

It's time to discover soft buttery gear that covers while cooling down your body. Feel refreshed with sweat-wicking pieces that keep you refreshed too.
Get inspired with pretty athleisure that spurs you to exercise longer.  The best part is that you can choose to pay for them over 4 months too.

Protect Yourself From The Sun

★★★★★
"My most important gear - the visor hat that covers my face while absorbing the sweat."
—Sandy Lim, GWM Customer
It is lovely to be under the sun. It even provides vitamin D. However, the sun is also one of the biggest factor to cause our skin to age faster. As we know, sun block protection often fades after a sweaty walk.

The outdoor essentials are to protect your face with a visor hat and your skin with clothes designed for walking under the hot sun. Discover our bestsellers that will protect your skin while cooling your body down.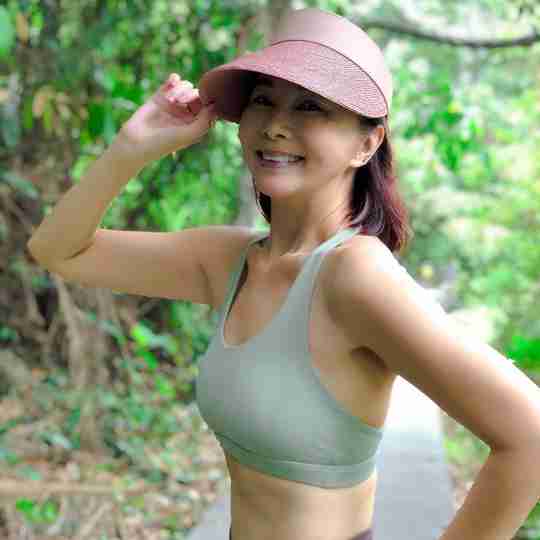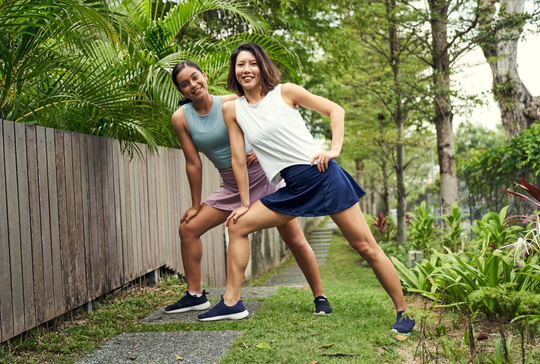 Be Comfortable With Cooling & Sweat-Wicking Fabric

★★★★★
"I couldn't tell that GWM clothes is actually athleisure. It looks like leisure wear. I sweat a lot but with GWM, i never see sweat stains and feel amazing even. Highly recommended."
—Kimmy , GWM Customer
To thrive in hot weather, you need to wear the right clothes. Be comfortable with clothing that lowers your body temperature while wicking away the sweat. Stop suffering with cotton pieces that hold on the sweat for hours, causing you to become tired faster. Choose trendy pieces that allow you to transit into leisure too.

Combine Style With Performance

★★★★★
"I start walking more after getting GWM clothes. It gets me mentally into the mood to walk every night."

—Su Anne, GWM Customer

GWM pieces are inspired from the catwalk, crafted from high performance fabric. The buttery soft bras even highly supportive even for high intensity activities. For the bottoms, they wick sweat away and stay odor-free all day. Enjoy the best of both worlds - style and performance with us.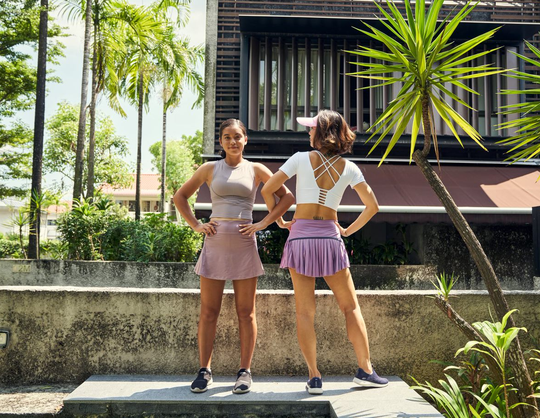 How To Enjoy The Outdoors More?

★★★★★
"I get new GWM pieces every month. I have stopped wearing dresses and wear activewear daily now."
—Chris Tan, GWM customer
Pam (the founder) is highly sensitive to the sun because she has been sun burnt many times during diving. She gets sun-burnt quickly and therefore designed an assortment of long sleeve tops and bottoms designed for hot weather to protect the skin as she recognizes that many people might have the same issue as her.
She hopes the outdoor collection will provide comfort and joy during outdoor sessions and encourage a more active lifestyle. With the right clothes, you can thrive outdoors, even when you are trying to avoid the sun.

-----------------------

In order to be more sustainable, we have adopted a hybrid business model - consisting of ready and pre-order stock process. If we have the items in the warehouse, we will send them within a week. If not, we will order from China and it will be sent in 3 weeks+. For our malaysian customers, there might be slight delay because of MCO regulations. We thank you for your patience and helping to save the planet too.

Gym Wear Movement
GWM (Gym Wear Movement) is founded by Pamelina Siow, who loves being comfortable all the time. She started GWM because she was frustrated by the boring designs of most sportswear and if they were nice, they were super expensive. 
Armed with the vision of making trendy activewear , she started working with China manufacturers directly. GWM's inspiration is drawn from fashion catwalks and celebrities. GWM's designers will translate these trends into daily wear. She hopes that these pieces will encourage ladies to get active and boost their confidence. And hopefully provide a spark of joy in these abnormal circumstances too.
Our Racket Sport Bestsellers