SALE - Enjoy 22% Off With Code - Blackfriday
(This is not applicable for the 1for1 deal. If  redeeming gifts, kindly follow the instructions here for the code to work https://gymwearmovement.com/collections/sale)

BLACK FRIDAY SALE

Learn the reasons why GWM babes love these bestselling pieces that get them moving.

Add to cart and enjoy 22% off.  Attain the New Year dream shape with new GWM gear.

Get Comfortable With Cooling Fabric & Attached Bras Cups

★★★★★
"Loving the clasps.. makes wearing n removing so much easier
Really like sports bra with clasps.. makes it so much easier to wear n remove."
—Claire T , Bought Graceful Bra

Sweating a lot working from home or outdoors? The key culprit could be your bra with its hard underwire and non-sweat-wicking fabric.

Discover GWM bras, they are cooling and wicks sweat off, keeping you feeling refreshed. It is also 3x stretchier and breathable, making it a joy to be worn daily. In addition, you can remove them easily with clasps. No more bra struggles.

* Items bought during sale cannot be exchanged or returned
Save Time & Increase Convenience With Bra Tops

★★★★★
"Dreamy bra top
Convenient with bra within top. Comfortable n pretty color."
—Serena, Bought Dreamy Bra Top

Wish that you didn't have to wear a bra and could go out? Now, you can with GWM bra tops, with the built-in bras.

Be ready for lounge, home workouts, outdoors and even leisure with the stylish and chic pieces. They support well even for high intensity workouts. Easy to put on and take off, they are an essential piece of your wardrobe.

* Items bought during sale cannot be exchanged or returned

Get Comfortable & Active With Leggings

★★★★★
"Second purchase
I gotten one before and this is my second time getting as I really like how lightweight the material was. 7/8 was just nice for me as my height was 154cm."
—Emelyn , Bought 7/8 Ardor Leggings

Tired of struggling with tight bottoms? Time to switch to buttery soft pieces that support you well even if you lose or gain some weight.

The compressive fabric also provides a slimming effect when worn, hence you will always feel confident wearing them.

* Items bought during sale cannot be exchanged or returned

Feel Dry On Hot Days With These Cooling & Breathable Bras

Overcome heat and sweat with these cooling bras. They are designed for hot weather and keep you dry all day. No more sports bra struggles with the clasps feature.

Throw Away Your Bras With These Bra Tops

Be prepared for lounge, workouts and running errands with these bra tops. They support well and keep you cooler in hot weather.

Get Active With These GWM's Bestselling Leggings

Be prepared for lounge, workouts and running errands with these cooling shorts. They feel buttery soft and keep you cool in hot weather.

Cooling Shorts Designed For Lounge, Exercise and Outdoors

Cooling Tops To Wear Daily

Be delighted with these cooling and buttery soft tops. Wear it for work from home, workouts and leisure. Flattering tops that make you smile. 

Get Healthy At Home With FREE jump rope and home workout guide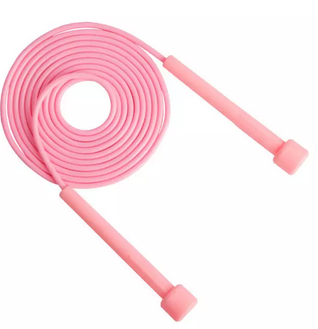 A Powerful Tool For Fast & Effective Workouts - Jump Rope

Jump rope is a great calorie-burner. It improves cardiovascular health, keeping the lungs and heart healthy. It also improves the efficiency of your breathing with regular usage. Over time, the bone density also improves, keeping you stronger.
With so many benefits, it is also portable and easy to store. It can be done easily at home as it needs a small space only.  With any spend of $100 nett, you can redeem a free jump rope to get started on your fitness journey.
Exercise Regularly With The Jump Rope Workout Guide
There are many ways to exercise, depending on your goals. To accelerate your progress, we have compiled a guide on how to use the jump rope differently to attain different goals like beginner workouts, weight loss, agility and so on.
Start with the easier workouts and progress to more advanced workouts. Ready to get stronger, fitter and more confident?