Explore Singapore With GWM's "Adventure Gift Bundle Worth $90" With Any Spend of $100.
Plus Complimentary Skipping Rope & Home Workout Guide Worth $25.

Thrive Outdoors With These Cooling & Sweat-Wicking Apparel

Overcome the harsh weather elements with the right gear now. It's time to excel and go further.

What's The Best Gear For Outdoor Activities?

★★★★★
" Cutest Bra Top.

My first bra top and I am in love. It's so easy to transit from workouts to leisure."

—Emily, Bought Airy Bra Top

Been walking often? Is it time to invest in athleisure that keeps you dry throughout. Start wearing the right fabric, instead of cotton.

Invest in sweat-wicking sports bra instead of normal bras. After a long walk, remove them easily with clasps, instead of struggling with them afterwards. Wear cooling tops and bottoms designed for hot weather for a more comfortable experience. Attain your dream shape with better athleisure.

What Should You Wear For Cycling?

★★★★★
"Feels like second skin. Wicks sweat off and barely feel it when cycling. It tucks everything in well too"
—Jane, Bought Ardor Biker Shorts

Been cycling frequently? Time to wear sweat-wicking athleisure that cools your body down under the heat. Feel comfortable and dry always.

Moreover, you will also smell fresh after a long cycle as the sweat evaporates, as the clothes stay odor-free. The buttery soft fabric feels like second skin and makes it easy to exercise vigorously throughout the day.
Invest in high quality athleisure to get comfortable and thrive while cycling.

Love Pockets? Only Time To Add Our Bestselling Leggings Into Cart Now

★★★★★
"Awesome
Literally the best pair of leggings that I own. Even better than the lululemon ones. These are so soft and they look so nice. I love wearing them for workouts."
—Yvonne , Bought Stellar Leggings

Love pockets? Time to add our bestselling leggings with pockets into the cart now. As it's the only time to enjoy them at this exclusive deal.

They are designed for high intensity workouts with their slick and smooth fabric, as sweat wicks off swiftly. They grip well with their snug fit and never slide down during vigorous walks and workouts.
The cooling fabric keeps  you comfortable under the hot sun, wicking sweat away. Go further and longer with the right fabric and bottom. Store essentials, like mobile and keys with the convenient pockets.

Have Fun With These Experiences Worth $90 With Any Spend of $100

Singapore's Only Bungee Fitness Class
Add a dash of adventure with the only Bungee Fitness class in Singapore. Learn to levitate while working out those stomach abs. Expect a fun while calorie burning class. It's time to try something new in December to end the year with a bang. Spark joy with this complimentary class worth $30 with any spend of $100.

Learn more at https://www.instagram.com/sg_fly_bungee/
Pole Dancing Class With Famous Siren, Suzie
Ready to feel like a diva? Dive into pole dancing lessons and let your sexy side emerge. Shed those festive calories with the fun yet intense twists and turns. Be impressed with Suzie, who was one of the pioneers in launching pole dance lessons. Jazz up your day with this complimentary trial lesson worth $30.
Learn more at https://www.instagram.com/suzieming/

Get Fit With Kickboxing Champion, Terrence Teo
Attain sexy arms while learn how to protect yourself from potential threats? Time to sign up for Ghetto Fitness to learn simple techniques on boxing or kickboxing. Learn from Kickboxing Champion, Terrence Teo, on the best techniques to defend yourself from un-wanted attention. Explore with the first lesson on us, worth $30, with any cart of $100.

Learn more at https://www.instagram.com/ghetto_fitness/

Discover Cooling Leggings With Pockets - Perfect For Outdoors. They Also Repel Mosquito & Stay Odor-Free.

Make daily life comfortable and fun with these leggings that feel like second skin. Choose from a range of useful features like pockets to increase convenience.

Learn The Difference Between These Leggings

Get These Sweat-Wicking Bras With Clasps. Feel Dry And Remove Them Easily

Eliminate post workout struggles with the right bra. Enjoy the ease and comfort of bras with clasps. Invest in a good sweat-wicking bra to feel comfortable and dry under the hot sun.

Tired Of Sticky & Uncomfortable Bras? Now, You Can Leave Them At Home With These Cooling Bra Tops Designed For Outdoors

No more bra frustrations with GWM's bra tops. They have secure bra shelf that are designed to support even for high intensity workouts.

Cooling & Sweat-Wicking Tops That Keep You Dry Throughout The Walks

Stop wearing cotton and start wearing cooling and sweat-wicking fabrics to be comfortable outdoors. Feel refreshed and cool even during a heat wave.

Cooling & Flattering Bottoms Designed For Outdoors, Lounge & Leisure

Enjoy the ease of transiting from lounge to outdoors with these cooling bottoms. They are flattering and mix easily with leisure tops.

Spend $100 & Redeem This Additional Free Gift To Accelerate Fitness Journey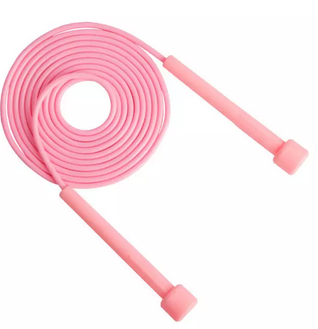 A Powerful Tool For Fast & Effective Workouts - Jump Rope

Jump rope is a great calorie-burner. It improves cardiovascular health, keeping the lungs and heart healthy. It also improves the efficiency of your breathing with regular usage. Over time, the bone density also improves, keeping you stronger.
With so many benefits, it is also portable and easy to store. It can be done easily at home as it needs a small space only.  With any spend of $100 nett, you can redeem a free jump rope to get started on your fitness journey.


Exercise Regularly With The Jump Rope Workout Guide
There are many ways to exercise, depending on your goals. To accelerate your progress, we have compiled a guide on how to use the jump rope differently to attain different goals like beginner workouts, weight loss, agility and so on.
Start with the easier workouts and progress to more advanced workouts. Ready to get stronger, fitter and more confident?