Struggling to get into your bottoms?

Get Comfortable With Stretchable Leggings Designed For Different Activities

Look and Feel Your Best With The Right Leggings

Get Inspired To Be Active & Healthy

What Are The Best Leggings For Daily Wear?

★★★★★
"Second purchase
I gotten one before and this is my second time getting as I really like how lightweight the material was. 7/8 was just nice for me as my height was 154cm."
—Emelyn, Bought Ardor Leggings

Yes, you can. In fact, it is especially ideal when we stay at home more often and the weight fluctuates. Stop struggling with jeans and bottoms that no longer fit. Stay wearing stretchy and cooling leggings that are designed for hot and humid weather.
Choose leggings with fabric that smooths cellulite and tucks in the waist for a shapely look. Look and feel your best when wearing it. In fact, it might inspire you to get active too.
Since you are busy running errands, choose leggings with pockets for convenience. Learn how to identify the best leggings for daily wear for increased comfort and confidence.

How To Choose Leggings For Low To Medium Intensity Workouts?

★★★★★
"Squat proof and comfortable
The fit is amazing and it feels like my second skin. I can wear them the whole day comfortably. I am checking out other leggings."
—Jana.D, Bought Festive Leggings

Perform better in low to medium intensity workouts like yoga and pilates with the right leggings. Stay dry with cooling fabric that cools you down during workouts. Execute those challenging stretches and poses with leggings that feel like second skin, as they have minimal seams.
Feel confident when wearing GWM's leggings as they are designed to support with these features and make you look amazing too. Learn the best leggings that will enhance your performance for low to medium intensity workouts.

What Matters For Leggings Used For High Intensity Workouts?

★★★★★
"Awesome
Literally the best pair of leggings that I own. Even better than the lululemon ones. These are so soft and they look so nice. I love wearing them for workouts."
—Yvonne , Bought Stellar Leggings

Prefer high intensity workouts? Select slick & smooth fabric as they wick sweat faster and keep you dry during intense sweat sessions.
Another important factor is ensuring that they grip well and don't slip down during vigorous workouts. Therefore, it is important to select leggings with flat seams that stay secure throughout.
Select compressive fabric as it supports better and aids in recovery. Discover the best leggings designed for high intensity activities that will improve your performance.

Learn How The Ardor Leggings Can Support You Daily

Flattering Leggings For Daily Wear

Make daily life comfortable and fun with these leggings that feel like second skin. Choose from a range of useful features to increase confidence and convenience.

Cooling Leggings For Low To Medium Intensity Workouts

Attain those challenging stretches easily with these buttery soft seamless leggings. Stay fresh during low to medium intensity workouts as the fabric wicks sweat off.  Excel in those workouts with these leggings.

Sweat-Wicking Leggings That Grip Well For High Intensity Workouts

Accelerate your performance with leggings that wick sweat off swiftly and grip well during vigorous exercises. Go further with the right leggings.

Bestselling Leggings With Pockets

Who doesn't like pockets? We love pockets and these are the ones that GWM babes love wearing all day. Feel confident and put aside the bags with these deep pockets.

Bonus Tip - How To Select Leggings For Curvy & Petite Women?

Spend $100 & Redeem This Free Gift To Accelerate Fitness Journey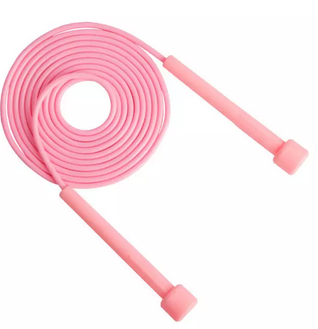 A Powerful Tool For Fast & Effective Workouts - Jump Rope

Jump rope is a great calorie-burner. It improves cardiovascular health, keeping the lungs and heart healthy. It also improves the efficiency of your breathing with regular usage. Over time, the bone density also improves, keeping you stronger.
With so many benefits, it is also portable and easy to store. It can be done easily at home as it needs a small space only.  With any spend of $100 nett, you can redeem a free jump rope to get started on your fitness journey.


Exercise Regularly With The Jump Rope Workout Guide
There are many ways to exercise, depending on your goals. To accelerate your progress, we have compiled a guide on how to use the jump rope differently to attain different goals like beginner workouts, weight loss, agility and so on.
Start with the easier workouts and progress to more advanced workouts. Ready to get stronger, fitter and more confident?