Enjoy 25% Off When You Get Any 2 Pieces From This Collection
(Discount is applied automatically in cart)

Survival Of The Fittest SALE

Get Active and Healthier with These Bestselling Designs

Wearing The Right Gear Gets You Into A Mood for Workouts, Work From Home and Catch Ups.

Feel Your Best With Cooling Fabric & Built-In Bras

★★★★★
"Not shy with Downward dog any more!
Good support and the material is not too soft and loose."

—Charis , Bought Splendid Bra Top

The weather in Asia is often hot and humid. Wearing  a bra on a hot day can be uncomfortable as it feels stifling and sticky. Eliminate the icky feeling with GWM's bra tops.

GWM bra tops are cooling and wicks sweat off, keeping you feeling refreshed. It is also 3x stretchier and breathable, making it a joy to be worn daily. With the built-in bra tops, it makes you feel confident and supported too.
* Items bought during sale cannot be exchanged or returned

Be Ready For All Activities With One Outfit

★★★★★
"Comfy and lite
I love how comfy and lite it is. Perfect for workouts during warm weather. It fits true to size too."
—Jazzy, Bought Bubbly Shorts

Even though we are often at home, there is still many activities to be done. It could be doing a short workout or running errands.

GWM's designs are designed to be both stylish and functional. Be ready for all activities with one outfit. Even after a sweat mesh, you can dry off quickly and be ready for your next activity. There is no need to switch tops when you transit from work from home to high intensity workouts. Save time and money with GWM's gear.
* Items bought during sale cannot be exchanged or returned

Get The Right Gear To Live Your Best Life Always

★★★★★
"Dreamy bra top
Convenient with bra within top. Comfortable n pretty color."
—Serena.K , Bought Dreamy Bra Top
You are what you wear.  Get into a better mood by wearing stylish pieces that cool you down whether you are at home or outdoors.

When you feel comfortable and confident, you will feel inspired. With the right mood, you will naturally be motivated to get moving more.
* Items bought during sale cannot be exchanged or returned

It's Time To Feel Amazing, Even When You Are Home

Take charge of your comfort with athleisure that sparks joy and boosts confidence. Delight in chic designs that are designed for low to high intensity workouts. In fact, they are so flattering that you will be wearing them all the time, including for dress up days.

 Another bonus - get them first, then pay them over 4 months with Grab Pay. 
Pam Shares Winsome Bra Highlights

Feel Dry On Hot Days With These Cooling & Stretchy Bras

Overcome heat and sweat with these cooling bras. They are designed for hot weather and keep you dry all day. No more sports bra struggles with the clasps feature.

Learn Why The Dash Bra Is Recommended For Daily Wear

Matilda Reviews Dreamy Bra Top

Throw Away Your Bras With These Bra Tops

Be prepared for lounge, workouts and running errands with these bra tops. They support well and keep you cooler in hot weather.

Cooling Shorts Designed For Lounge, Exercise and Outdoors

Be prepared for lounge, workouts and running errands with these cooling shorts. They feel buttery soft and keep you cool in hot weather.

Cooling Tops To Wear Daily

Be delighted with these cooling and buttery soft tops. Wear it for work from home, workouts and leisure. Flattering tops that make you smile. 

Matilda Reviews GWM's Cooling Collection

Popular Sale Designs (Final Pieces Left)

Pretty and convenient pieces that can be worn for shopping, walking and brunch. Final chance to add to cart at this crazy price. Once sold out, they are discontinued. Items on sale cannot be exchanged or returned. They are also not valid for 25% discount deal too.

Pair With These GWM's Bestsellers

Discover the ever popular items that our customers love. They are easily paired with both workout and leisure pieces for a charming outfit. They are also not valid with 25%  discount bundle too.

Get Healthy At Home With FREE jump rope and home workout guide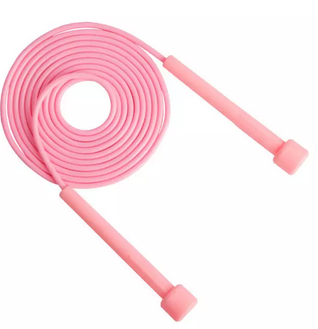 A Powerful Tool For Fast & Effective Workouts - Jump Rope

Jump rope is a great calorie-burner. It improves cardiovascular health, keeping the lungs and heart healthy. It also improves the efficiency of your breathing with regular usage. Over time, the bone density also improves, keeping you stronger.
With so many benefits, it is also portable and easy to store. It can be done easily at home as it needs a small space only.  With any spend of $100 nett, you can redeem a free jump rope to get started on your fitness journey.
Exercise Regularly With The Jump Rope Workout Guide
There are many ways to exercise, depending on your goals. To accelerate your progress, we have compiled a guide on how to use the jump rope differently to attain different goals like beginner workouts, weight loss, agility and so on.
Start with the easier workouts and progress to more advanced workouts. Ready to get stronger, fitter and more confident?