4
Tired From Getting Out Your Sports Bras?
Unveil Easy-Off Comfort: Clasped Bras With Moulded Support Designed For Different Activities


Level Up Your Sports Bras & Revolutionize Your Life
Indulge In Better Posture, Exceptional Uplift, Secure Wireless Support Today
Unlock Your Jumpstart To Fit Bundle - free gifts worth $240 with any $150 purchase. Limited stocks
Elevate Your Happiness With GWM Sports Bras - Breathable, Stretchable & Cooling. Plus, Easy To Wear & Remove.
Tired of battling with sports bras that leave you feeling defeated? Say goodbye to struggles and injuries with GWM's game-changing clasped bras. Experience the love that countless women have embraced, making them their go-to choice.
Get ready to indulge in buttery soft, breathable bras tailored for every activity.
Plus, enjoy the added perk of Grab Pay: own them now, pay later in 3 easy months. It's time to reclaim comfort and convenience!
Can I Wear Sports Bras Daily?
★★★★★
"Great product, well-made
Fits very well. So happy with it that I bought a second one in a different colour."
—Alice K, Bought Winsome Bra
Unleash daily inspiration and active vibes with our top-notch bras. Experience the life-changing comfort of a buttery soft sports bra that's a breeze to take off.
Picture a sports bra that effortlessly cools and wicks away sweat, leaving you feeling refreshed. Revel in the seamless lines that enhance your silhouette, making even thin t-shirts look incredible. Get ready to elevate your daily wardrobe!
What Are The Best Bras For Low To Medium Intensity Workouts?
★★★★★
"Loving the clasps.. makes wearing n removing so much easier
Really like sports bra with clasps.. makes it so much easier to wear n remove."
—Claire T, Bought Graceful Bra
For seamless transitions between yoga, pilates, and other low-intensity workouts, save precious time and avoid struggles with sports bras by opting for a convenient clasp design. Choose from front zips or back clasps, offering both functionality and style.
Discover the carefully selected bras perfect for low to medium intensity workouts and unlock the reasons behind their exceptional suitability. Get ready for effortless comfort and a workout experience like no other!
What Are The Best GWM Bras For High Intensity Workouts?
★★★★★
"Best bra I've ever owned. Looking to buy it in all colours.
I've tried many bras in my lifetime (I've been a sprinter, played contact sports, and now due to injury am engaged in pilates and yoga, with the occasional HIIT), and this is far and away the best bra I've used. This rave boils down to the adjustable thick band that provides great support for my DDs. All the high impact bras I've owned have lost their band elasticity making them pointless for my chesty needs. I'm a 32DD and use an M. Perfect fit."
—Andrea, Bought Graceful Bra
Indulge in the exhilaration of a satisfying sweaty session, free from the struggle of removing your damp sports bra. Say goodbye to the pain with GWM's game-changing bra featuring convenient clasps. Experience the sheer joy of effortless removal.
Notably, bras with clasps provide enhanced chest support, making them an excellent choice for ladies with larger busts. Embrace the secure and comfortable fit you deserve.
Learn why GWM's high-intensity workout bras are so popular. Prepare to be won over by our innovative design and irresistible features.
Experience Ultimate Support With Winsome Bra -
Discover How It Uplifts You
Seize This Deal - 30% Off. Add To Cart Now
Elevate Your Everyday And Work-from-home Attire With The Best Bras In Town
Conquer heat and sweat with our cooling bras that offer a delightful naked feel. Experience unparalleled comfort and enjoy the blissful sensation against your skin.
Unleash Your Low Intensity Workout Potential With These Popular Bras
Achieve stretchy success with a sports bra that effortlessly accommodates your every move, allowing for easy on and off. Seamlessly transition from everyday wear to a spontaneous workout, maximizing convenience without compromising style.
Experience Unparalleled Support & Comfort During Your High Intensity Workouts With These Sports Bras
Effortlessly run and jump through high-intensity workouts with confidence. Our high-performance bras provide secure support, moisture-wicking properties, and cooling comfort for your body. And the best part? Simply flick your finger to remove them—no more struggling with sweaty clothes. Embrace hassle-free fitness in style!
Zip Into Comfort & Style With These Popular Sports Bras
If you value convenience and comfort above all else, nothing compares to the ease of a front zip. Our sports bras are meticulously crafted with panels that minimize bounce and securely hold everything in place. Experience unparalleled comfort while maintaining your active lifestyle.
The Perfect Fusion of Comfort & Convenience These Bras With Attached Bra Cups & Clasps
Tired of folded bra cups? Say goodbye to creases and folds with our bras featuring attached cups. Enjoy consistent support and a flawless fit, from your everyday wear to high-intensity workouts. Add them to your cart now and experience the difference!
Complete Your Athletic Outfit With Our Bestselling Bottoms
Unleash the power of a high-performance outfit and embark on your fitness journey with style and determination.
Matilda's Take On GWM's Cooling Collection
Fit & Fabulous for Free. Get Our Always Fabulous -
Homefit Revolution with Any $100 Spend
Kick start Your Fitness Journey Now! Join HomeFit Revolution: Spend 15 Minutes a Day for Incredible Results. Led by Saramay, a Renowned Fitness Instructor Worth $200/Hour - Yours for Free with Any $100+ Purchase.
What You'll Master:
Achieve a Lean Belly

Sculpt a Perky Booty

Boost Stamina and Endurance

Develop Strong and Sexy Arms

Enjoy Versatile Workouts at Home and in the Gym
Jumpstart to Fit Program: 5 Classes + 1 Week Gym Access
Redeem With these 5 Free Exercise Classes Worth $200. Simply Spend of $150 & Get Moving!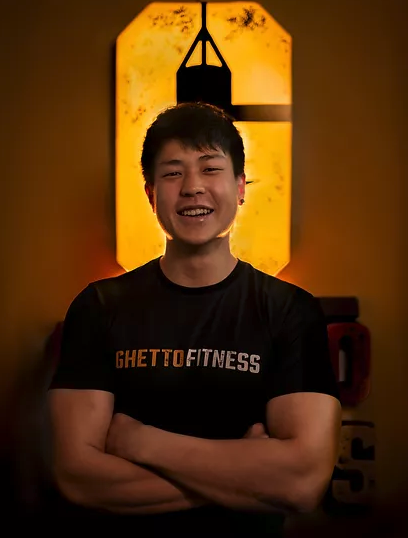 2 Complimentary Boxing Classes Worth $45

Get fit and strong with boxing. Learn from a boxing champion, Terrence, who has won multiple championships in Asia. Learn useful defense moves to protect yourself and have fun too.
https://www.ghetto-fitness.com/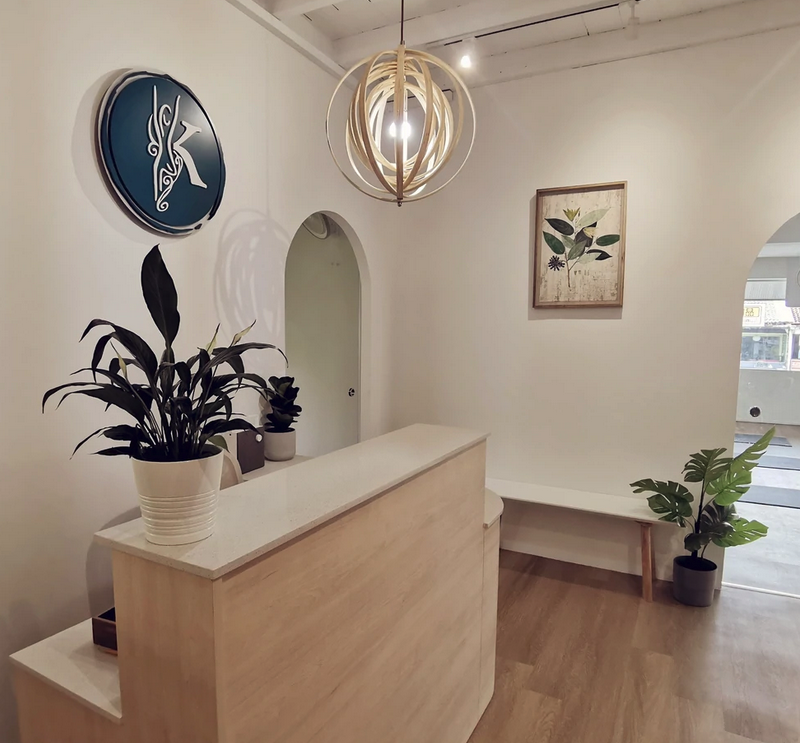 Complimentary Yoga Class Worth $35

Need time to relax and calm your nerves? It's the perfect time to sign up for Kiya Yoga Class to release your tensions. Choose from a wide variety of fun-filled yoga classes to get started.
https://www.kiyoga.com.sg/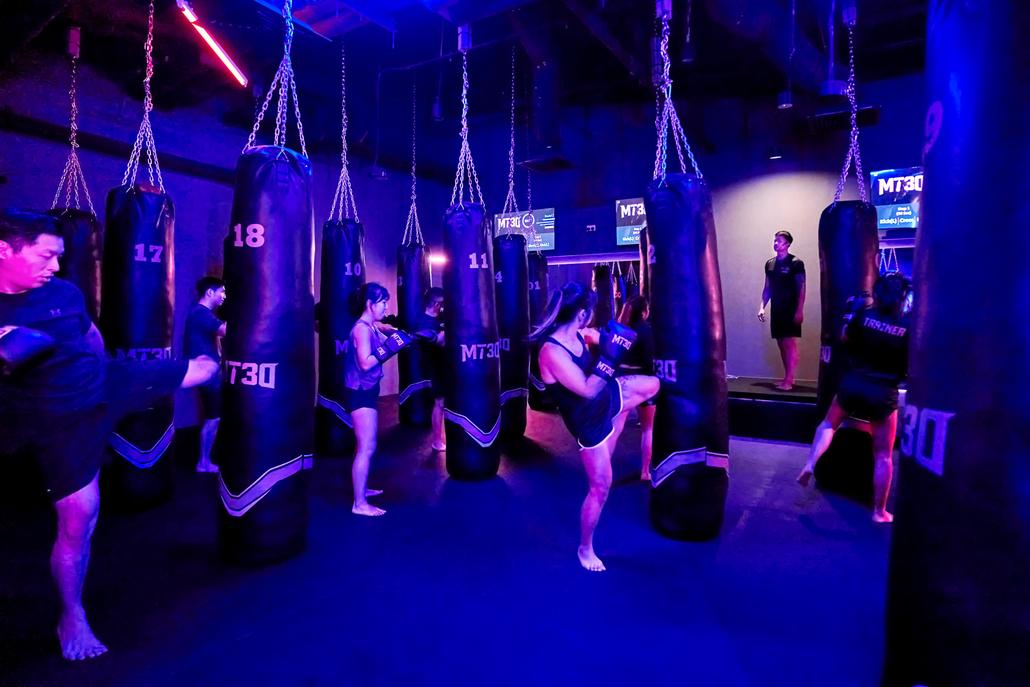 Complimentary Kickboxing HIIT Class Worth $30
Busy yet looking to burn calories fast? Now, you can attain it with fast-packed yet intensive kickboxing HIIT class. Gain control with simply 30 minutes session and work towards your dream shape.


1 Week Complimentary Entry At Amore Fitness Studio
Discover the excitement awaiting you at Amore Fitness, the exclusive women-only fitness studio. Dive into a week of invigorating classes, absolutely free, when you spend just $150. Embrace the opportunity to cultivate your vitality and happiness in this uniquely designed women's sanctuary. Get started for an active, joy-filled journey like no other. https://amorefitness.com.sg/classes
* These details will be sent within 48 hours after purchase
Bonus - WanderPack: Your Passport to Organized Adventures with Travel Cubes
Streamline Your Post-Trip Laundry Routine
Tired of dealing with post-trip chaos and the unfortunate mingling of clean and dirty clothes during your travels? Say goodbye to these travel woes with the help of packing cubes. Keep your belongings organized effortlessly, making your journey a breeze and ensuring a stress-free experience both on the road and when you return home.
Add to cart as a gift with any spend with $200. Worth $29.