Enjoy 15% Off With Code - GWMbabe

Struggling to get into your shorts? Wishing that they were more comfortable?

Get comfortable with cooling & sweat-wicking  GWM shorts

Designed to fit easily even if you gain or lose weight..

 Feel & Look Your Best With GWM Shorts

Comfort is key for shorts. When you are comfortable, you are in the right mood to get things done, in a better mood. Thrive with the right clothes and get inspired to exercise. Also, look your best as GWM's shorts are designed to shape and sculpt well.

 Bonus - get them first, then pay them over 4 months with Grab Pay. 
Stretchable & Breathable Fabric

★★★★★
"Love these shorts - light, breathable, comfortable and in pretty colours. They're so wearable, what's not to like?"
—Michelle, Bought Pristine Shorts

In Asia's hot weather, you need to wear the right fabric. Stop suffering with stiff pieces that increases the body temperature while holding on to the sweat.

Start wearing buttery or silky soft fabric that wicks sweat off, allowing you to feel dry all day. In fact, wear the entire outfit with cooling GWM's fabric for maximum comfort.
Transit From Leisure & Workouts Easily

★★★★★
Good buy
The material was soft unlike the other sports brands. I enjoyed wearing them. I'll be re-purchasing from GWM for their other apparels as I'm so impressed with the quality and reasonable price.
—Koh. S, Bought Dynamic Shorts

Get comfortable in stunning leisurewear that performs well during vigorous activities. Excel in buttery soft fabric that sculpts and shapes your bottoms.
You will be supported during vigorous exercises with the slight compression as it increases blood flow and muscle oxygenation. This allows you to recover faster after the workout.
Versatile For All Occasions

★★★★★
"Love wearing bicycle shorts
The length is good and comfortable. The camo design goes well with any tops. I wear it for walks and jogging."
—Ashley, Bought Evolve Shorts

Look your best when you put on GWM's activewear. They are designed to bring out your assets with the flattering cuts. Mix and match them for leisure wear for daily wear.
Select from an extensive range of shorts designed for work from home, workouts and leisure for your diverse needs.

Get Into Your Best Shape With GWM's Gear

★★★★★
Excellent
These shorts are comfortable, I wear them to exercise and at home. I also bought the joyful shorts, which I prefer, as it is just one material. Did not notice the "net" material on Pristine shorts that's at the bottom. But actually it's still very comfy.
—Kayle, Bought Pristine Shorts

-----------------------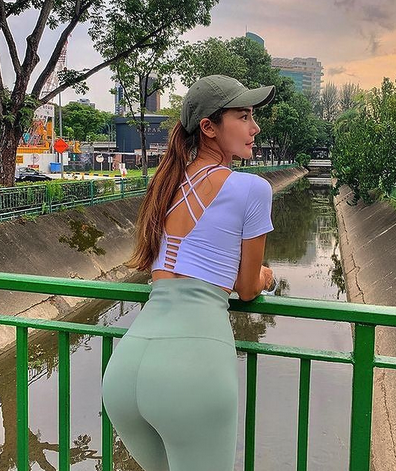 Cooling & Comfortable

Designed to overcome the hot weather, GWM activewear is breathable and light when worn.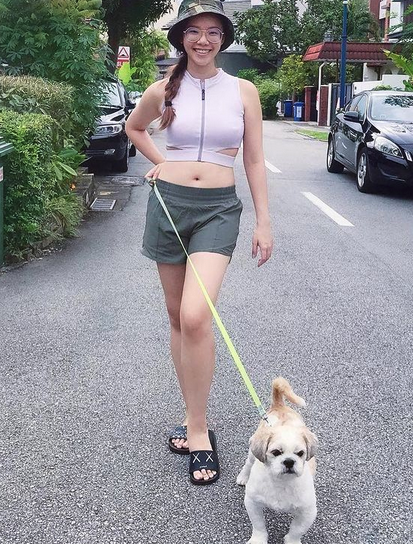 Stylish & Chic

Activewear or Leisurewear? It is so pretty that people will not know that you are wearing activewear.

Enjoy 15% Off With Code - GWMbabe

GWM's Work From Home Shorts

Overcome the stuffy heat working from home with stretchable and breathable shorts. Feel your best with the naked feel. They also double well as highly supportive workout shorts.

Be ready for any workouts with GWM shorts. They support well during vigorous workouts and wick sweat swiftly. Always feel cool and comfortable wearing them. Delight with additional perks like pockets for convenience.

GWM's Recommended Daily Shorts

Look and feel your best with GWM biker shorts. They feel buttery soft and cool you down in hot weather. Therefore, you can wear them all day, for all activities.

Pair With These Cooling Tops

Be ready for a workout anytime with these cooling workout tops. They wick sweat off and keep you comfortable all day.

Matilda Reviews Gym Wear Movement