Are You Wearing The Wrong Sports Bra? | Gym Wear Movement
Many women don't realise that they are wearing the wrong sports bra and as a result, they experience discomfort during exercise. Find out how to get how to choose the right sports bra now.
5 Common Mistakes When Wearing A Sports Bra
Insufficient Support
One of the most common problems women have with bras is insufficient support. For example, choosing a sports bra that not designed for high-intensity activities when engaging in team sports or gymming. If you are experiencing pain or discomfort during exercise, it is likely that you are not getting enough support from your sports bra.
Discomfort
Another common issue with sports bras is discomfort. This can be caused by a number of factors, including chafing, straps that are too tight, or a band that is too loose. If you are experiencing discomfort, it is important to find a sports bra that fits well and does not cause any problems.
The Wrong Size
Many women make the mistake of wearing a sports bra that is too small. This can lead to a number of problems, including pain, discomfort, and insufficient support. If you are unsure of your size, it is important to consult with a professional who can help you find the right fit.Do not simply overlook tight sports bras! They could cause injuries if worn for a prolonged period of time.
Not Wearing A Sports Bra
One of the most common mistakes women make is not wearing a sports bra at all. This can lead to a number of problems, including pain, discomfort, and breasts that sag. If you are not wearing a sports bra, it is important to find one that fits well and provides the support you need.
Wearing The Wrong Type Of Sports Bra
Another common mistake women make is wearing the wrong type of sports bra. This can be due to a number of factors, including choosing a bra that is not designed for your activity level or body type. If you are unsure of what type of bra to choose, it is important to consult with a professional who can help you find the right one.
What To Consider When Choosing The Right Sports Bra
If you have experienced any of these problems, it's likely that you are wearing the wrong sports bra. Luckily, there are a few things you can do to choose the best sports bras for you.
Size
First, you need to make sure the bra is the right size. A well fitting sports bra should be snug but not too tight. You should also make sure that the band is not too loose. While you want a secure fit, you should still be comfortable in it and your boobs should not feel like they are being suffocated. Another tip is to look for adjustable straps or back clasps. These allow more room for adjustment, especially during the time of the month when our bras start to feel a little tighter around our chest.
Support
Second, it's important to choose one that offers the right amount of support. Depending on the type of exercise you're doing, you may need a different level of support. For example, if you are doing a high-impact activity, you will need a compression bras that offers high support. If you were engaging in low impact workouts, you can opt for bras that are not as compressive but still provide sufficient support. There are sports bras suited for daily wear and low to high intensity activities so make sure you are choosing the right one for your activity!
Comfort
Finally, you should make sure the sports bra is comfortable. This means that it should not chafe or cause any pain. The straps and band should also not be too tight, and you should be able to move freely without feeling restricted. Sports bras generally do not come with underwires, making them more comfortable than a regular bra. Look for buttery soft bras that feel like second-skin and you'll understand why some women live in sports bras! Additionally, you can look out for certain details such as mesh panels or bras with wide straps to enjoy increased breathability or comfort. Molded cups also provide a more seamless design for extra comfort. There are also a variety of designs on the market, so look for a style that you're comfortable with.
The Best Sports Bras From GWM
High Impact Sports Bras
The most supportive sports bra that is buttery soft and feels like second-skin, you wouldn't want to take it off. A compression bra that provides maximum support and a secure fit to keep your chest close and eliminate bounce so that you can focus on sweating it out.
Its sweat-wicking properties provide maximum comfort by keeping you cool and refreshed through the day. The padded cups retain their shape over time and eliminate the hassle of having to look for your bra cups that have fallen out at the bottom of your washing machine!
Crafted from high-performance, 4-way stretch fabric, this high support bra provides sufficient support for high intensity activities like team sports or gymming. The wider straps also provide extra support by distributing the weight across your shoulders. The open cross back straps also increase breathability for increased comfort while you sweat it out. Also a great high impact bra for ladies with a larger bust.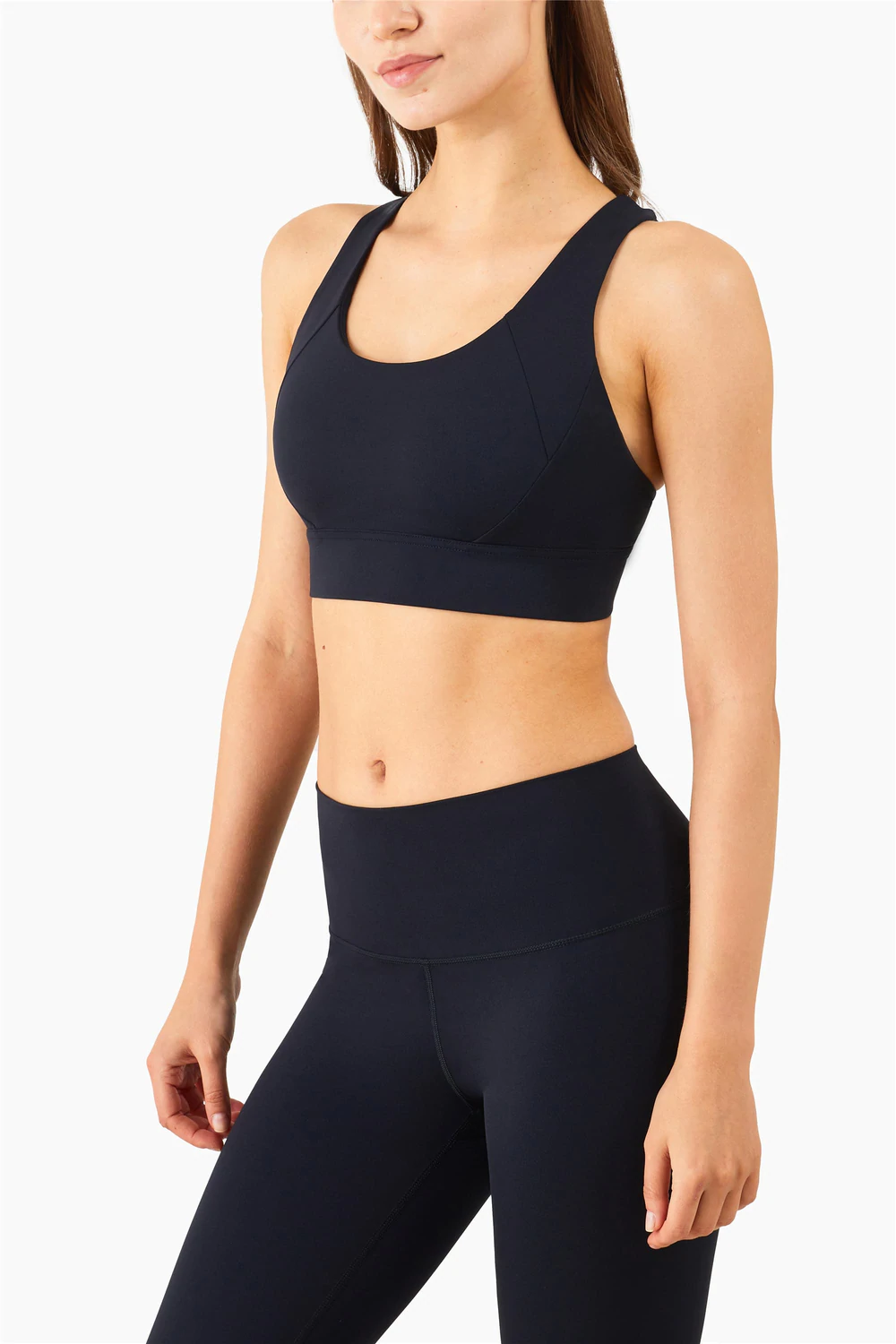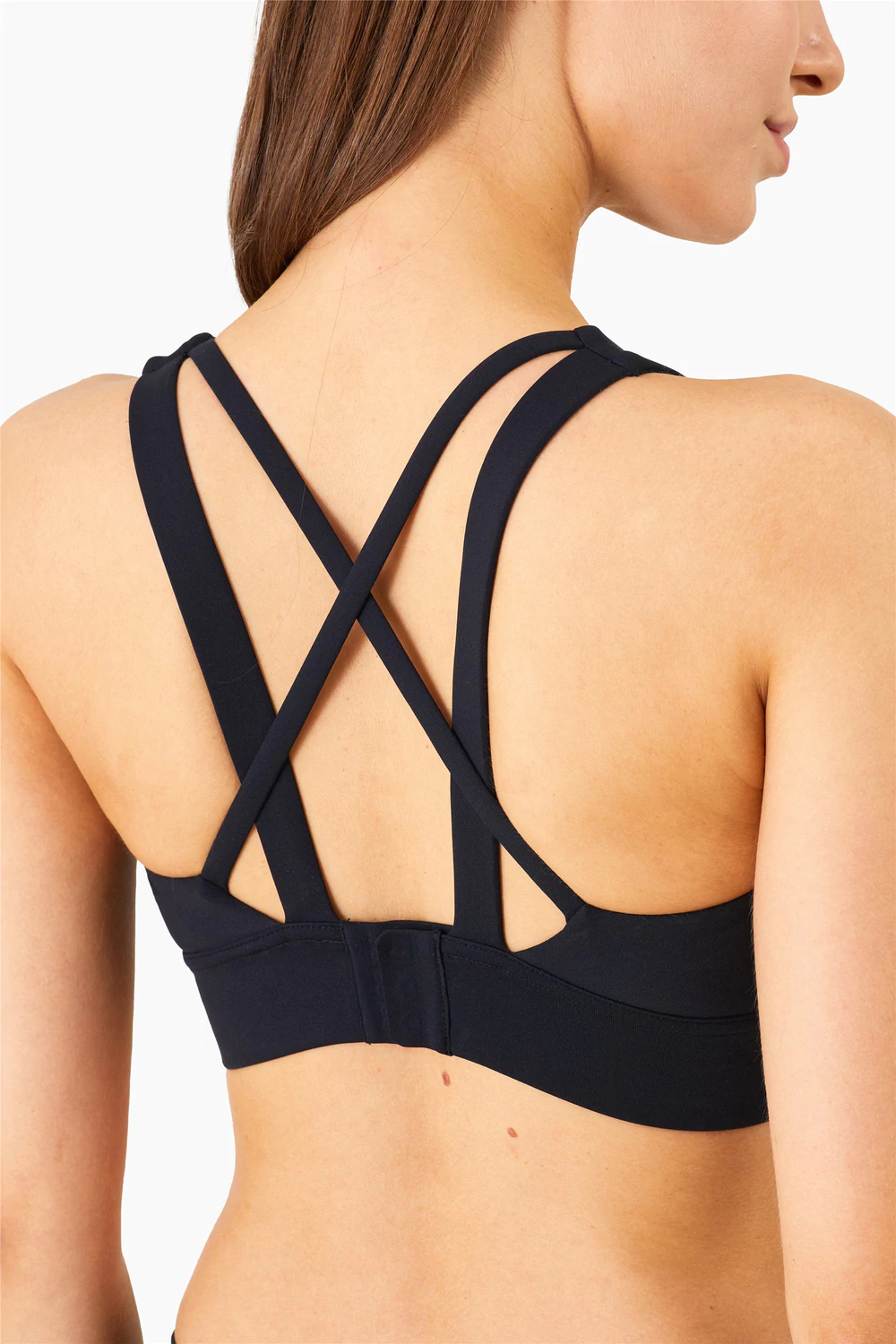 Medium Impact Sports Bra
This comfortable sports bra has a clean design and is crafted from buttery soft, sweat wicking fabric to keep you cool and comfortable all day. The 4-stretch high-performance fabric moves and stretches with your body to provide full range of movement, making it a great running bra or a cute piece for yoga class.
It also has a back clasp for the most optimal fit for every individual, and makes it easier to put on and take off the bra. It also wicks sweat effectively to keep you dry. No more sweaty struggles after each workout!
The longline and racerback design makes it the perfect bra to double up as a cute top that still provides extra coverage and medium support. The best sports bra for when you want a little more support!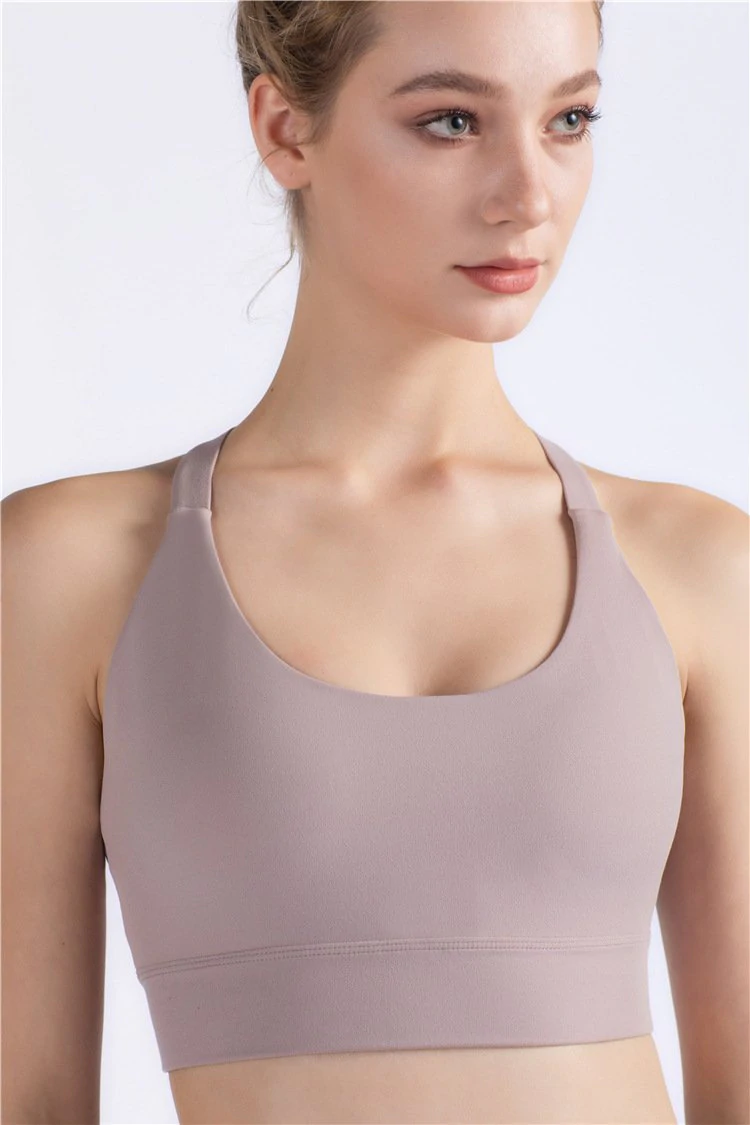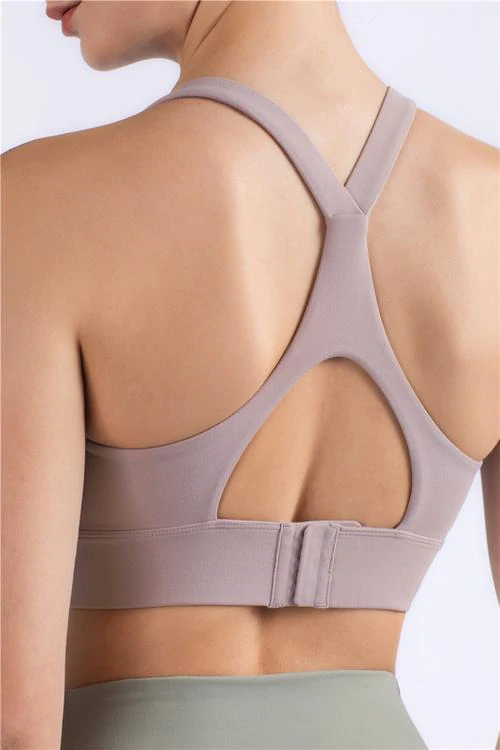 Low Intensity Sports Bra
The most comfortable sports bra for daily wear. Staying at home? Heading out for a short walk? Now, you do not have to keep changing into different bras.
This supportive bra is crafted from breathable and high-performance, stretchy fabric. It supports you during exercises, and wicks sweats and aids in cooling down quickly. Also comes with removable padding so that you can switch them out to your favourite ones.
Designed with minimal seams for a simple and smooth design, this bra feels like buttery soft against your skin, you'll forget that you're even wearing it. It also has a slightly elongated length for a slimming effect. Pair it easily with leggings and bottoms for a casual outfit. The best sports bra for daily wear!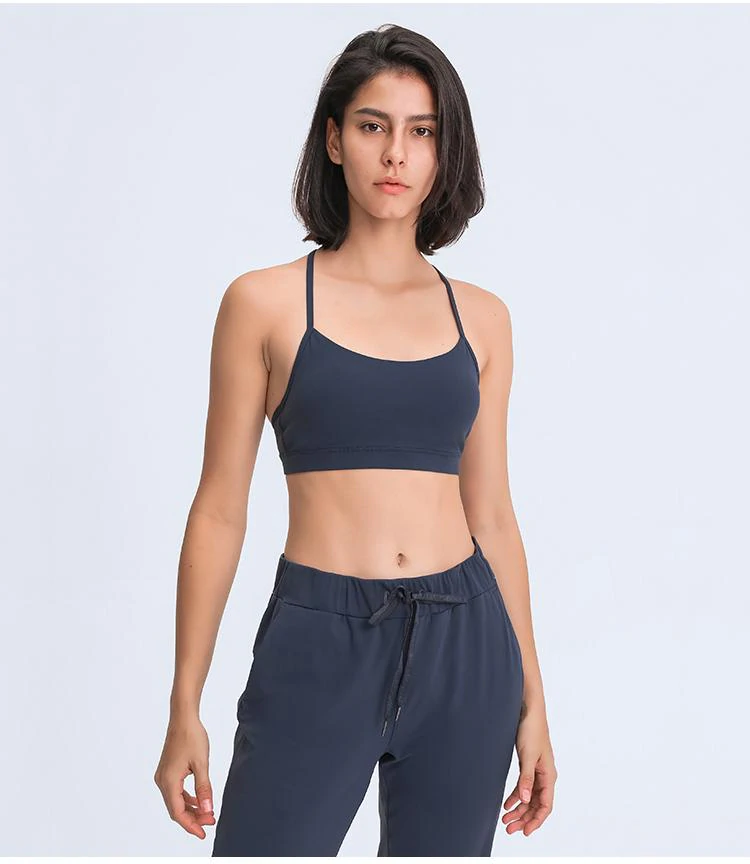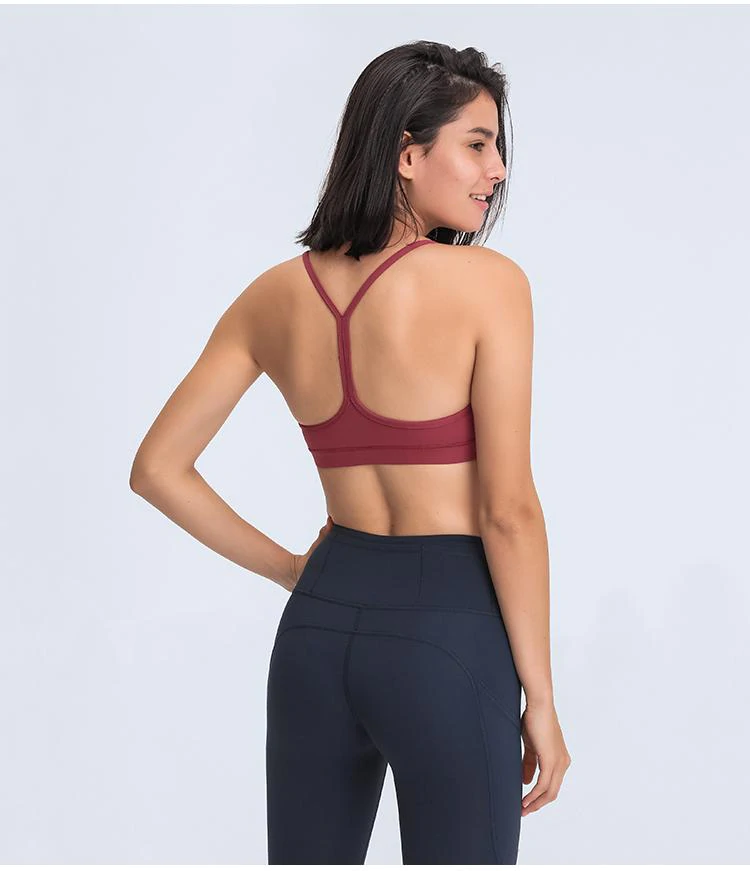 Look Good And Feel Good!
We hope this guide has helped you to understand the importance of wearing the right bra and what features to look for when shopping for one. If you have any questions or comments, please feel free to leave them below. Be sure to check out the bras mentioned above and other women's sports bras (along with some style inspiration!) at gymwearmovement.com! Thanks for reading and happy shopping!
About Gymwear Movement
Gymwear Movement is a Singapore-based athleisure brand for women providing stylish and trendy activewear to Asia. Check out our website gymwearmovement.com and leave us your email for updates on new collections and price drops! Redeem this voucher "GWMbabe" to enjoy 15% off your next purchase and wait for your items to be delivered straight to your door step. Shop now!