Guide To Tops For Plus Size Women | Gym Wear Movement
Choosing tops for plus-size women can be easy if you follow these tips and tricks. Read on to learn how.
When it comes to plus-size women, finding the right styles of tops can be a bit tricky. You want something that is both stylish and flattering, but it can be difficult to find something that fits both of those criteria. However, there are a few tips and tricks that you can follow in order to find the perfect plus-size tops. Say goodbye to the usual boring shirts in the same few colours!
Tips And Tricks
Size
First and foremost, you want to make sure that the top you choose is the right size. This may seem like an obvious tip, but it is one that is often overlooked. Many plus-size women make the mistake of thinking that they have to buy a larger size in order to be comfortable. However, this is not the case. You should buy a top that fits you well across the shoulders and chest and to avoid looking like you're drowning in cloth. You can also choose fitted tops that enhance your figure, or style bigger tops to fit this way by tying them up. Don't be shy and feel like you have to hide your curves!
Colour And Pattern
The next tip is to choose the right colour and pattern. When it comes to plus-size women, dark colours are usually the most flattering. This is because they tend to slim down your figure. Black is always a good choice, but you can also try darker shades of blue, green, or purple.
If you want to add a bit of colour to your outfit, you can choose a top with a subtle print or pattern. There are many trendy prints that spice up your outfit like tie-dye patterns and floral prints.
Fabric
The fabric of the top is also important. You want to choose something that is breathable and comfortable. Sweat-wicking tops are your best bet, especially in our hot and humid weather. Avoid fabrics that are too tight or clingy, as they will only accentuate any problem areas.
Buttery soft fabrics will become your best friend. Athleisure tops are usually buttery soft and super comfortable. After trying one on, you'll want to wear it for both leisure and work outs, and even when you're simply lounging at home!
Style
Finally, you want to make sure that the top you choose is the right style for you. There are many different styles of plus-size tops on the market, so it is important to choose one that suits your personal style. If you are going for a casual look, you can choose a t-shirt or tank top. For a more formal look, you can choose plus size blouses or button-down shirt. They also come in a variety of different sleeve lengths. Choose something that is flattering and comfortable for you.
With these tips in mind, you should be able to find the perfect plus-size top with ease. Remember to choose a size that fits well, a colour and pattern that flatters your figure, and styles that suits your personal taste. With a bit of effort, you can find plus-size tops that you love and feel confident in.
Let us start off your search for your new favourite top with some of GWM's best sellers!
GWM's Picks: Plus Size Top
Swap out your regular shirts for our Cooling Mesh top! It is an elevated staple piece that you need for your wardrobe. Crafted from sweat-wicking and breathable mesh, this top retains provides extra coverage while keeping you cool on hot days. It also has side slits for maximum comfort and movement when you are out and about.
Featuring a classic scoop neckline and a short sleeve that end at your elbow for a more flattering fit without being too overwhelming. Throw it on over your favourite sports bra for a casual oversized fit with a touch of sexiness as your sports bra peeks through. Also works well for stay at home days when you just want to feel cute and comfy. Comes in soft neutral colours for easy pairing with any outfit.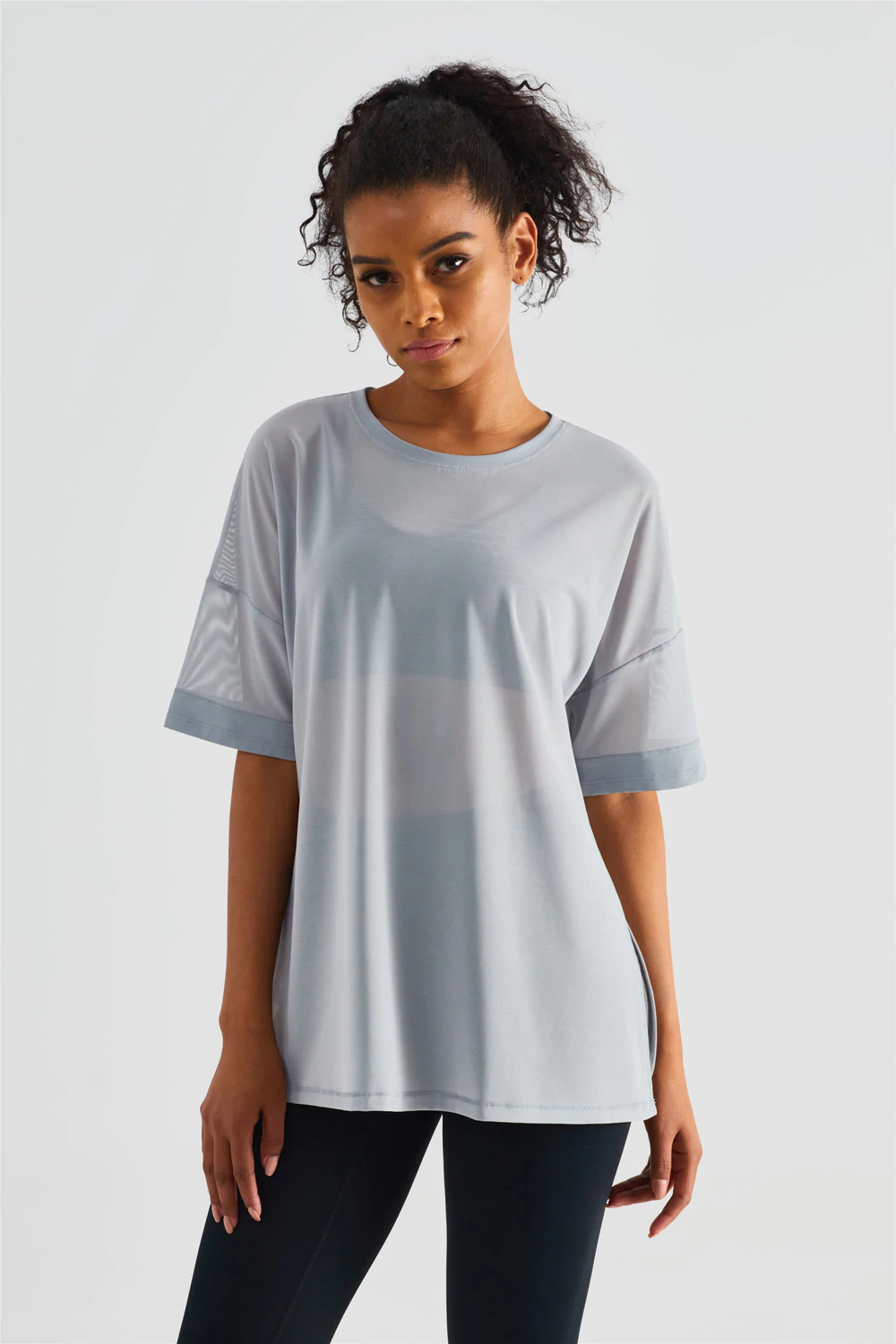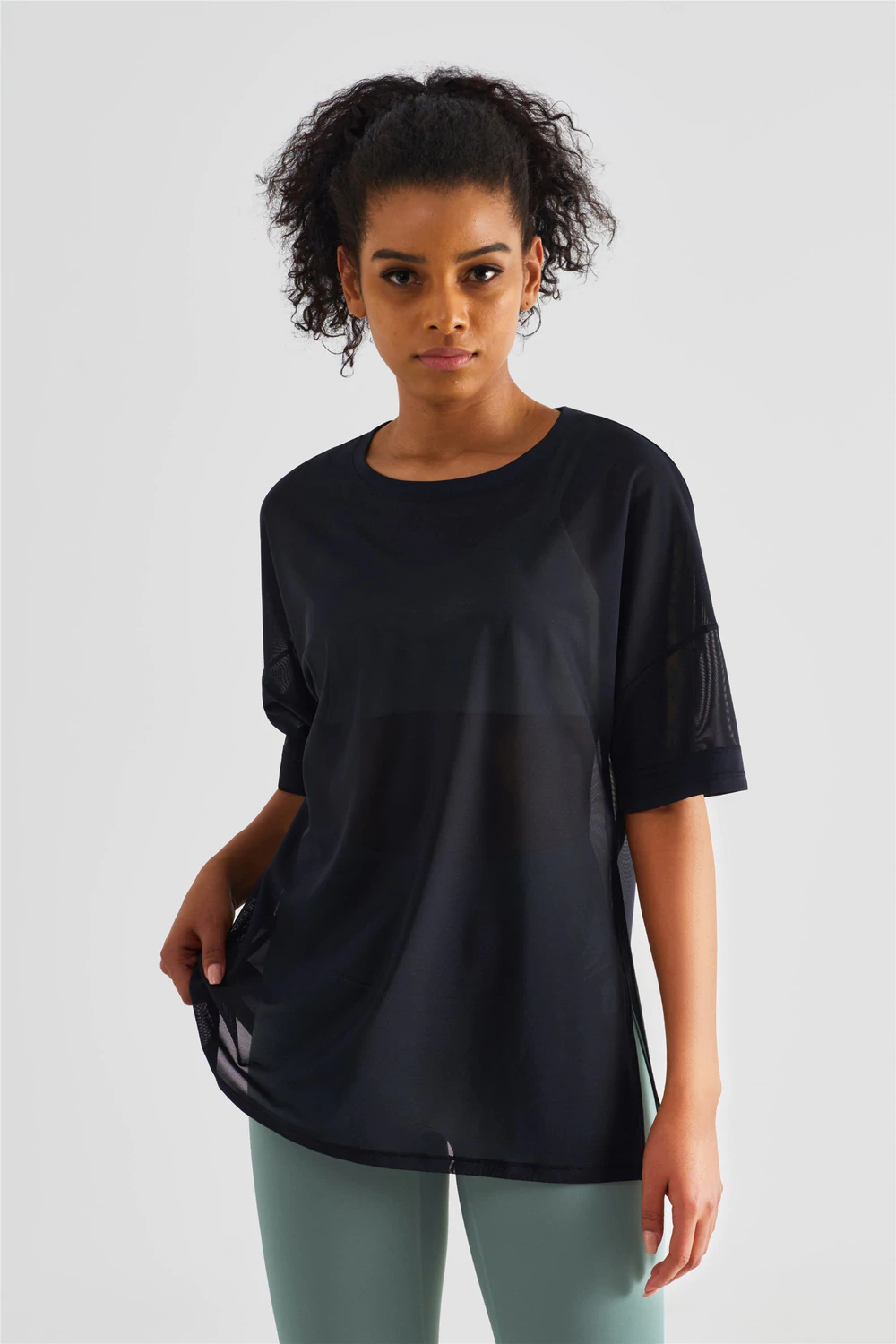 The best 3-in-1 top that acts as a sports bra, cami and shapewear. Designed with a racerback style and built-in bra, it provides an extra supportive fit to bring you through even high-intensity activities.
Enjoy all-day comfort as the buttery soft, sweat-wicking fabric feels like second skin and wicks sweat effectively by expelling moisture to the surface and drying it out. The flattering longline design enhances your figure by tucking in the belly and sides to make you look good and feel good.
Style it with leisure bottoms for a casual day out, or even style it with accessories to spice things up for a date night. For workouts, simply style with leggings or biker shorts.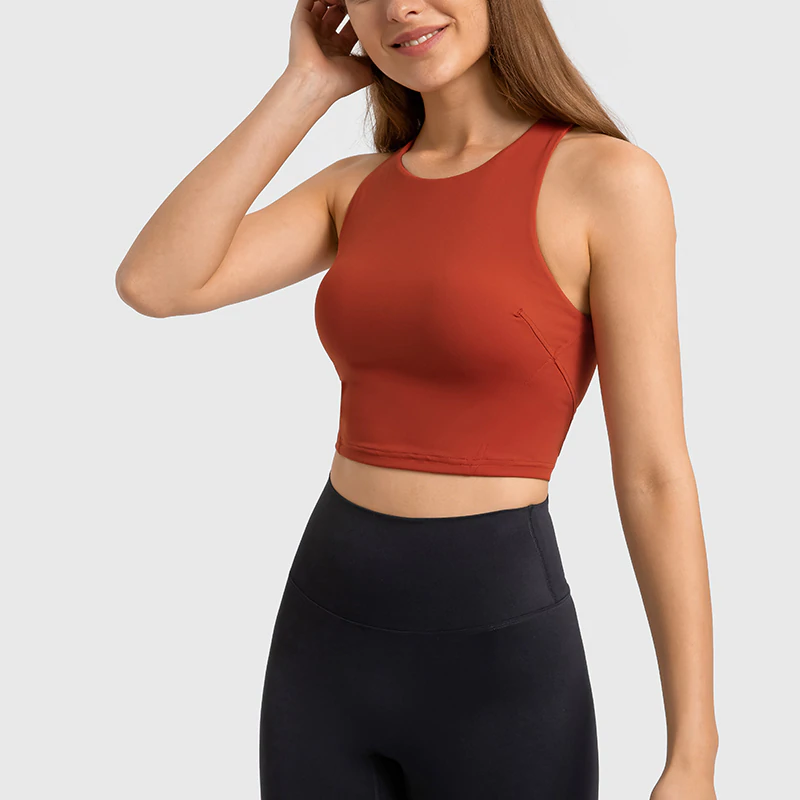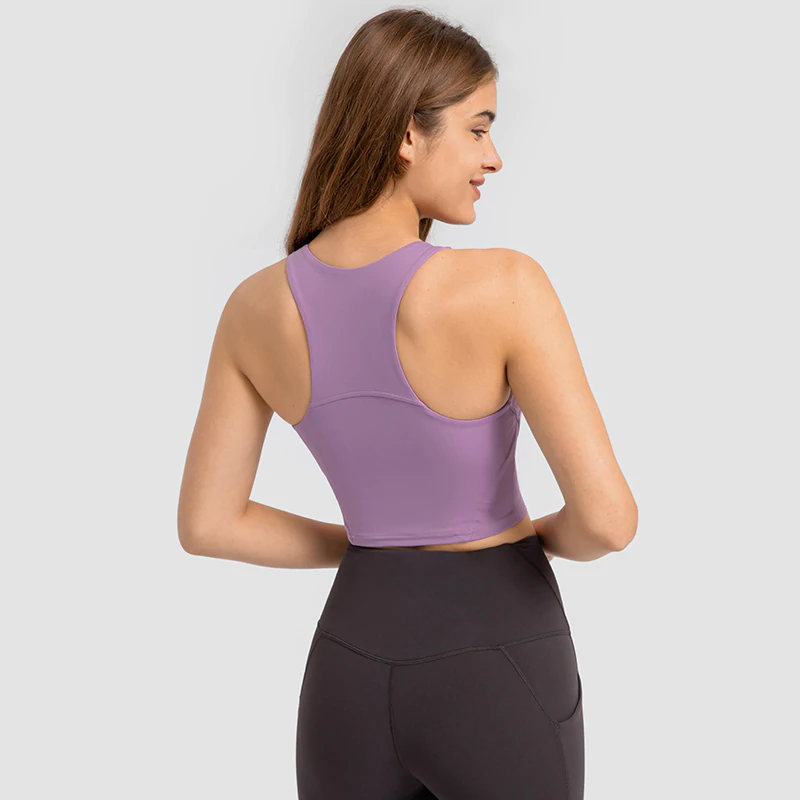 Angel Top is designed as a relaxed fit, a lightweight sleeveless full length top. It features a stunning cross open back that adds to your fashionable style while still providing ample coverage in front. The sweat-wicking and cooling fabric will keep you feeling comfortable in hot weather, even with its cute fit.
You can tie a knot at the back for a slimmer silhouette or let loose for a looser silhouette. A great choice for casual leisure wear.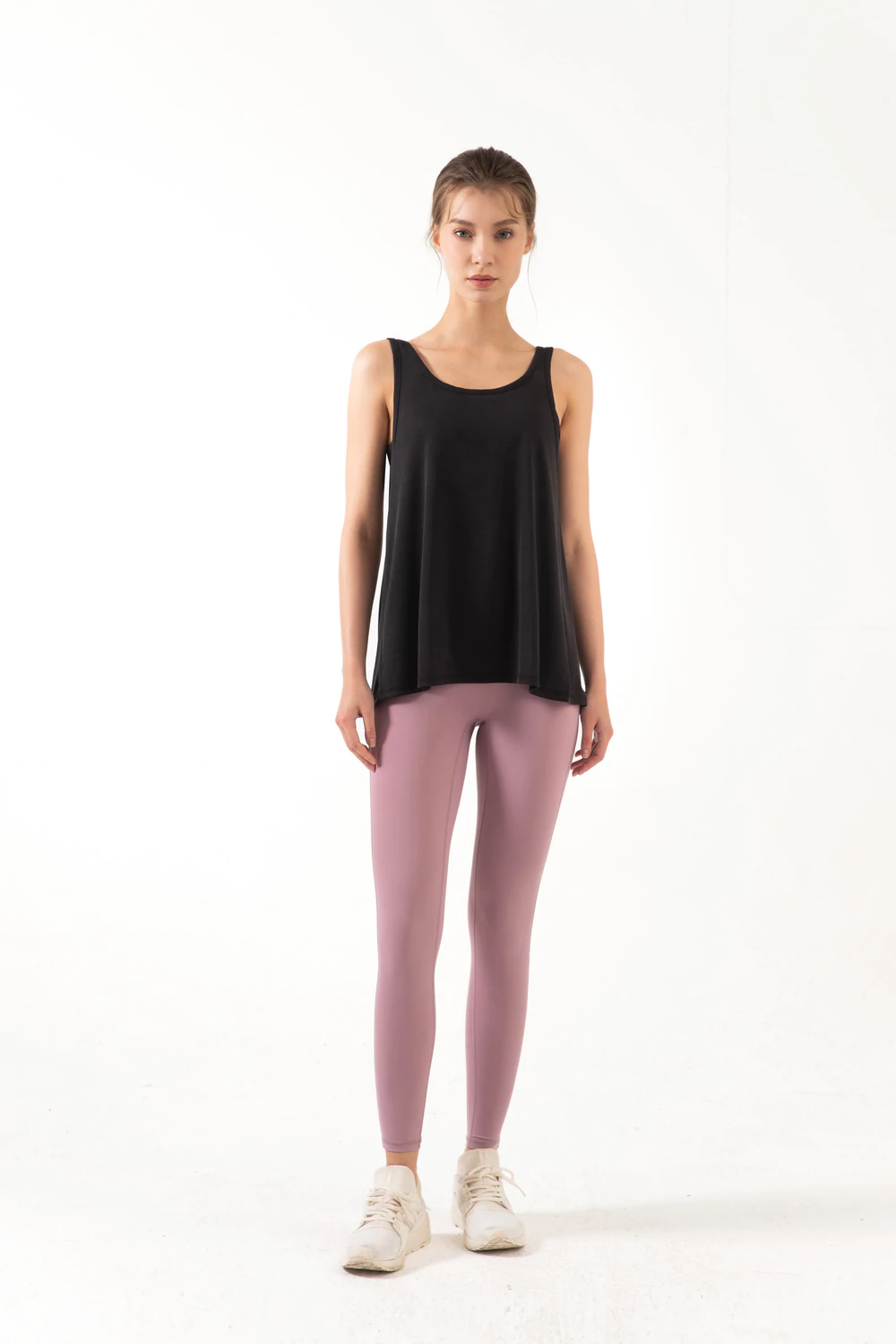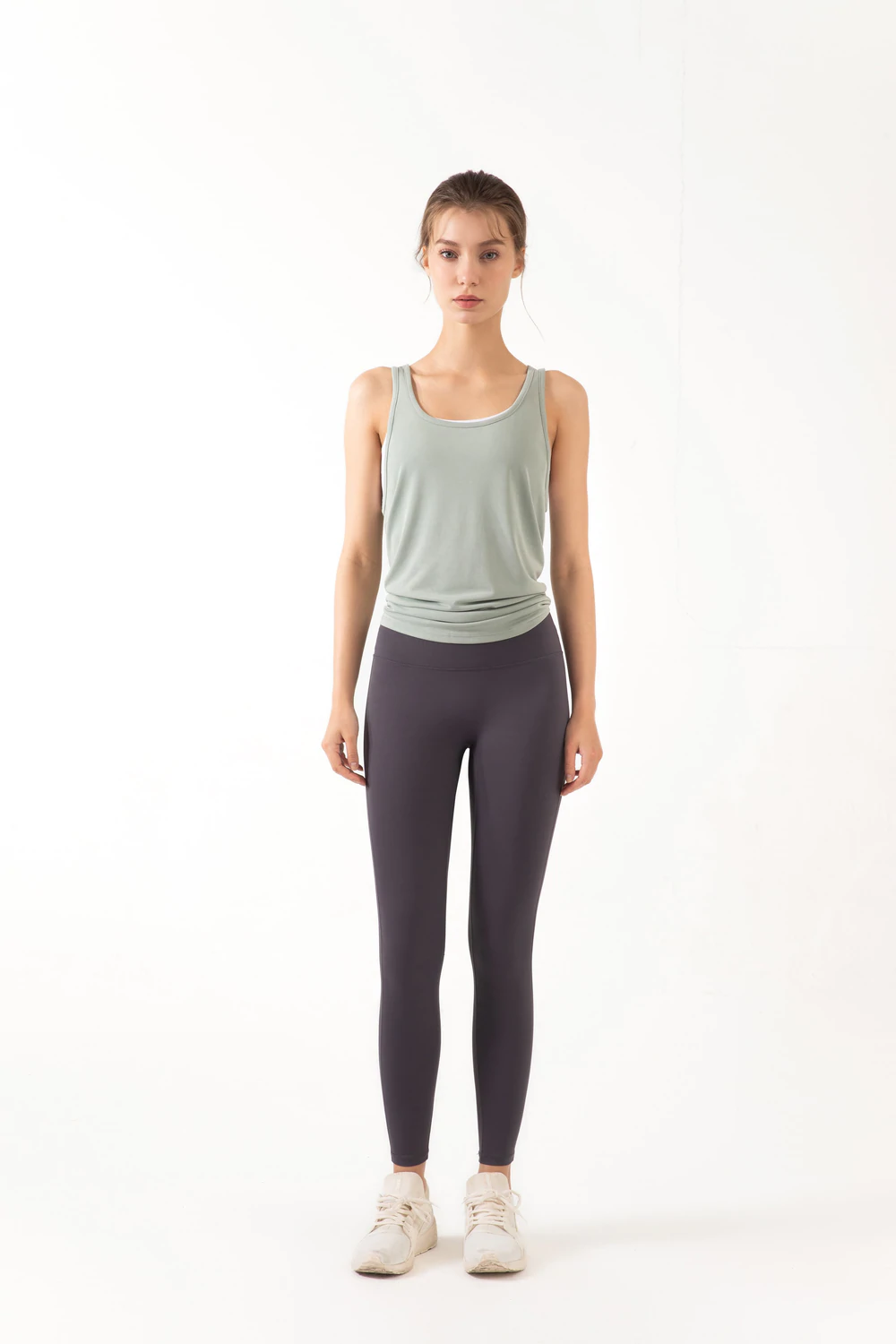 Regular short sleeve shirts can be cute too! Delight in the cooling and sweat-wicking properties of the Amore Top. It is so buttery soft, it feels like second skin.
The U-shape curve in the front and back and side slits give a flattering silhouette to all body types while still keeping the front well covered. It can be styled loose or tied up for an extra detail. The go-to product for both leisure and workouts, and can even be worn as sleepwear. A timeless classic to add into your wardrobe!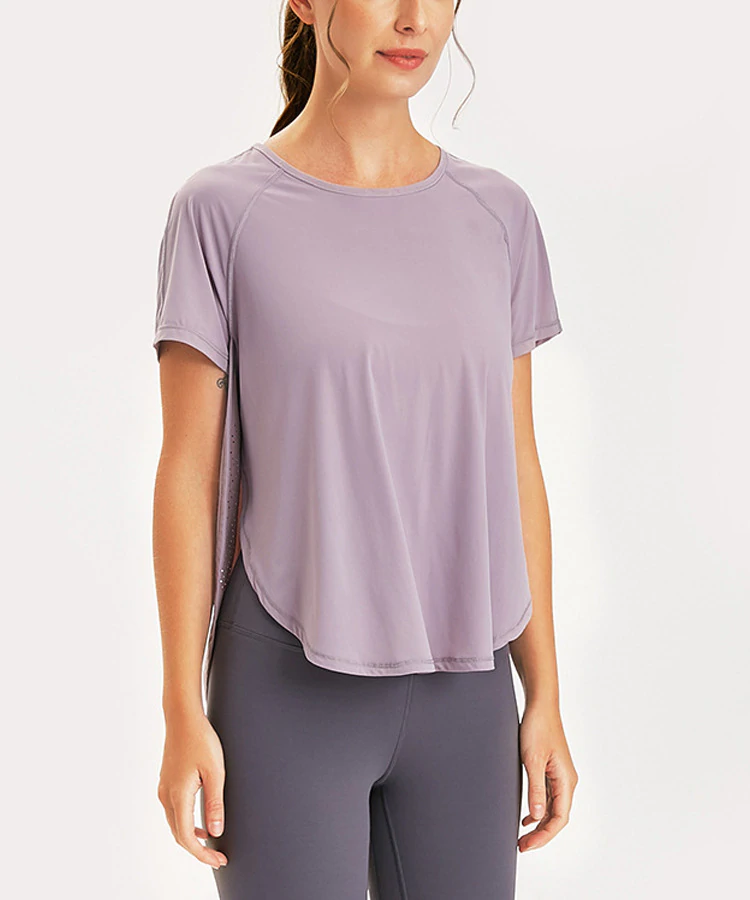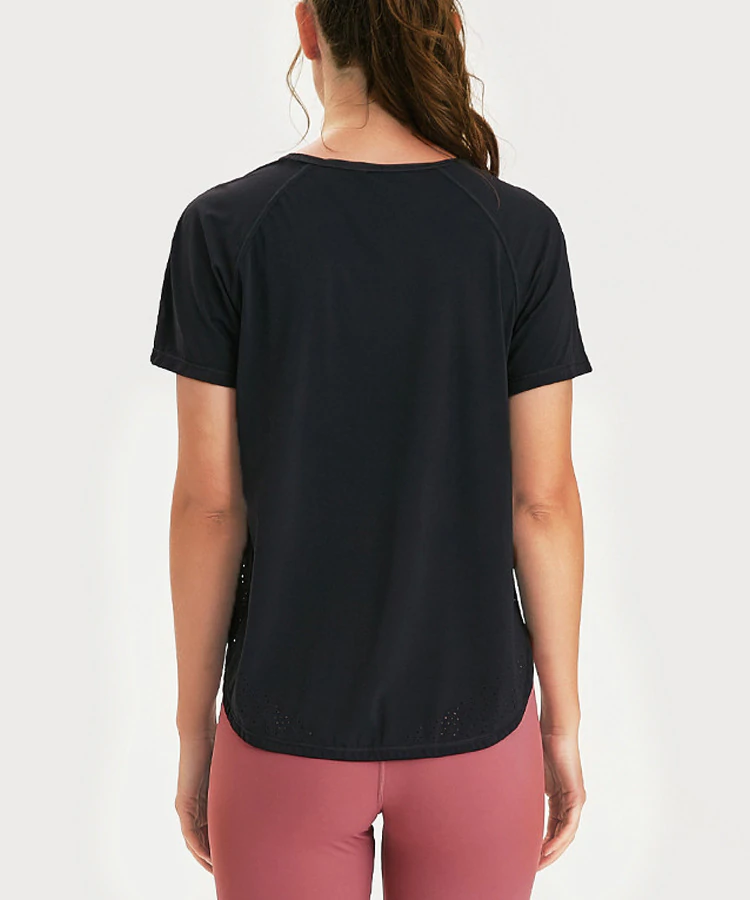 Crafted from a cooling fabric that protects your skin from the harsh sun on hot days while still keeping you cool and refreshed. The moisture-wicking properties will also keep you dry and comfortable all day. It works great as a top on its own, or as a long sleeve cover up for chilly days indoors.
The longer length makes it great for covering the front securely while the cut still provides a flattering silhouette. Style it in multiple ways by letting it down loose and flowy for a casual outfit or tying the side for a hip look. You can even wear this long sleeve top over a strappy dress on a date night and spice things up with accessories.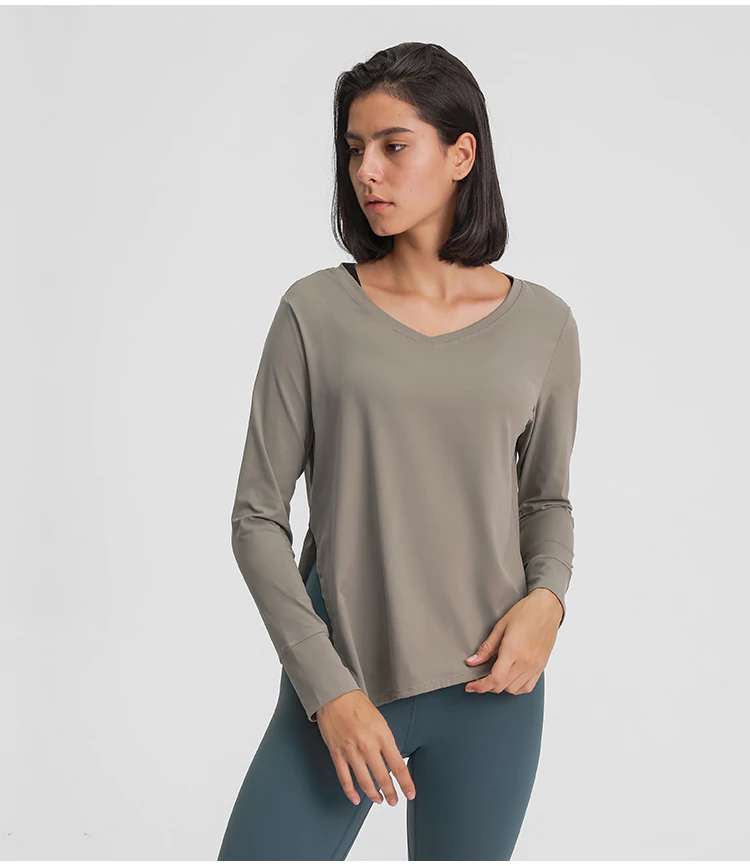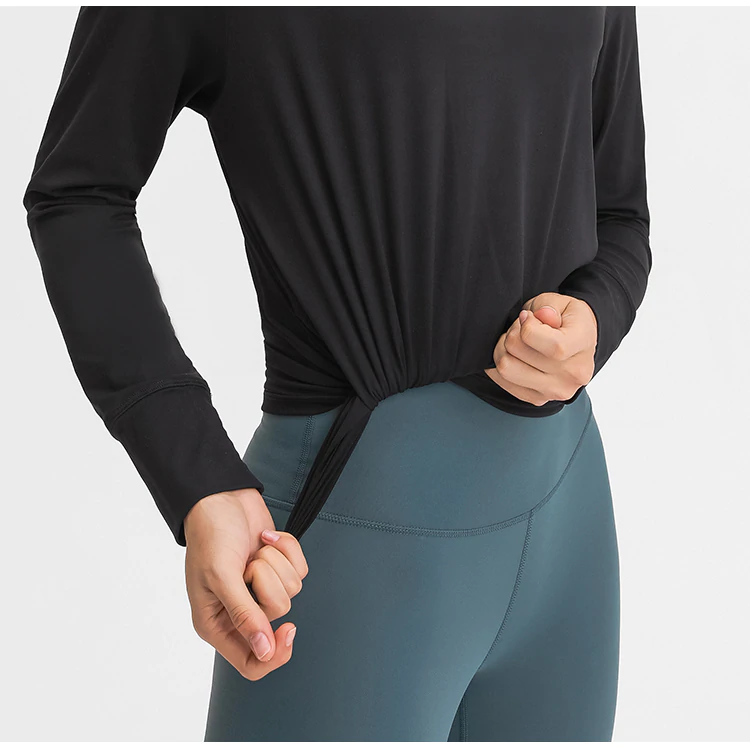 Gymwear Movement Supports Plus Size Women
At GWM, we believe that plus size women should feel comfortable and look great while being active. It's the perfect way to balance comfort and style, and we have pieces for any activity or occasion. Whether you're looking for a top to wear to the gym, or one you can wear out on a date, we've got you covered.
Plus, our athleisure is made of high-quality materials, so you can be sure that it will last. We want you to feel comfortable and confident in your clothing, no matter what size you are!
Look Good And Feel Good!
We hope this guide has provided some tips for shopping for the perfect top for you. If you have any questions or comments, please feel free to leave them below. Be sure to check out the tops mentioned above, and more products in our collection of activewear at gymwearmovement.com. Thanks for reading and happy shopping!
About Gymwear Movement
Gymwear Movement is a Singapore-based athleisure brand providing stylish and trendy activewear to Asia. Check out our store gymwearmovement.com and leave us your email to join our mailing list for updates on plenty of new collections and price drops! Redeem this voucher "GWMbabe" to enjoy 15% discount off your next order. Shop and add to cart now!
Free Standard Shipping
Free standard shipping for local orders over $50. We also ship internationally, so check out the shipping rates to your country here!