Discover The Best High Impact Sports Bras For You | Gym Wear Movement
Looking for the best high impact sports bras? Here are a few tips that will help guide you in your journey to shop for the perfect bra.
Why You Need A High Impact Sports Bra
For women who engage in a range of strenuous activities, it's important to have a sports bra designed for these activities. A regular one just won't do the job. The size, fit, fabric and construction of a sports bra are essential in providing the support you need.
Running, gymming and spin are just some activities that require sufficient support to help achieve your fitness goals. Activities like golf and tennis also require bras that support your range of movement and let you thrive and excel.
Whatever your sport or activity, there is definitely something out there that is perfect for you. In this article, we'll discuss the different features of high-impact sports bras, and we'll introduce you to some of the our top picks at Gwmwear Movement. It's your sign to go athleisure shopping!
Features Of High Impact Sports Bras
Compression
One of the most important features that you should look for is compression. A snug fit and right size will hold your breasts in place and prevent them from bouncing around which can cause pain and discomfort.
Stretch
A good amount of stretch will allow the sports bra to move with you and provide flexibility. You don't want something that is stiff and restrictive. Look for one crafted from 4-way stretch fabric so that it can conform to your body's shape and size.
Distribute Weight Evenly
Racerback designs offer more support as it will help to distribute the weight evenly across your back. Wide straps and bands will also distribute the pressure evenly across your bust and minimize bounce, offering more support.
Sweat-wicking Fabric
The sports bra should also be able to wick away moisture and keep you cool and dry. Make sure you choose is premium quality materials that will help keep you cool and dry during intense workouts.
These are some of the features you should look for. Now, let's introduce you to a few of our top products at Gymwear Movement.
Discover Gymwear Movement's High Impact Sports Bras
The ultimate high intensity bra. Put it on easily with the back clasp, and cool down quickly with the open back design.
Pushing your limits on a range of intense workouts like running, boxing and gymming will be a breeze with the racerback design for optimal support. The wide bandwidth keeps it close to your chest, removing any bounce. Enjoy benefits like easy removal and a supportive fit for women's sports or for the gym.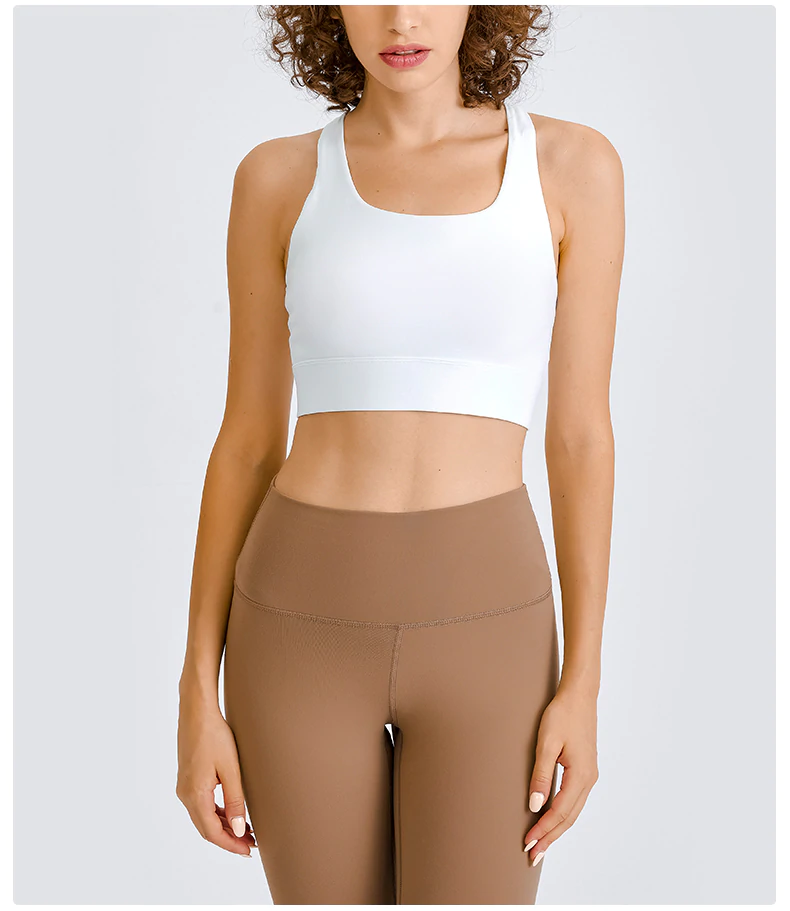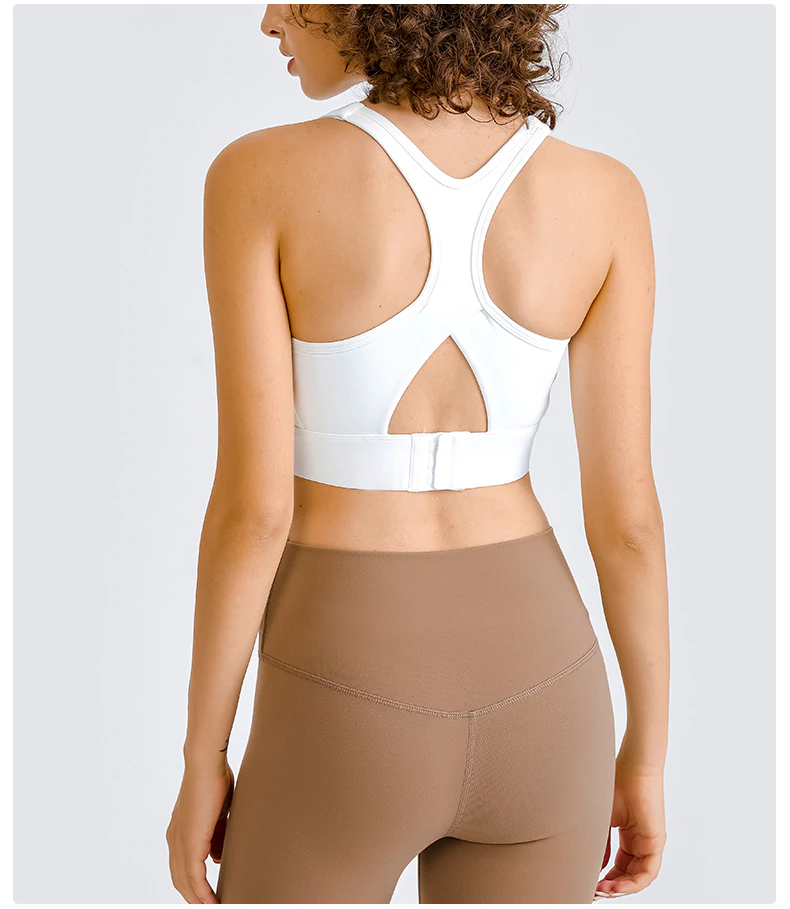 Crafted from high-performance, 4-way stretch fabric, this comfortable slim-fitting top with a built-in bra is an essential for workouts. Move around with ease with a supportive fit and stretchy fabric for additional comfort.
It is buttery soft and feels like second-skin so you wouldn't want to take it off. Its sweat-wicking properties provide maximum comfort by keeping you cool and refreshed through the day. Perfect for running or for a strenuous sport and women who want support without it being too constrictive. Comes in Caramel, Cerulean Blue, Black and Olive Green.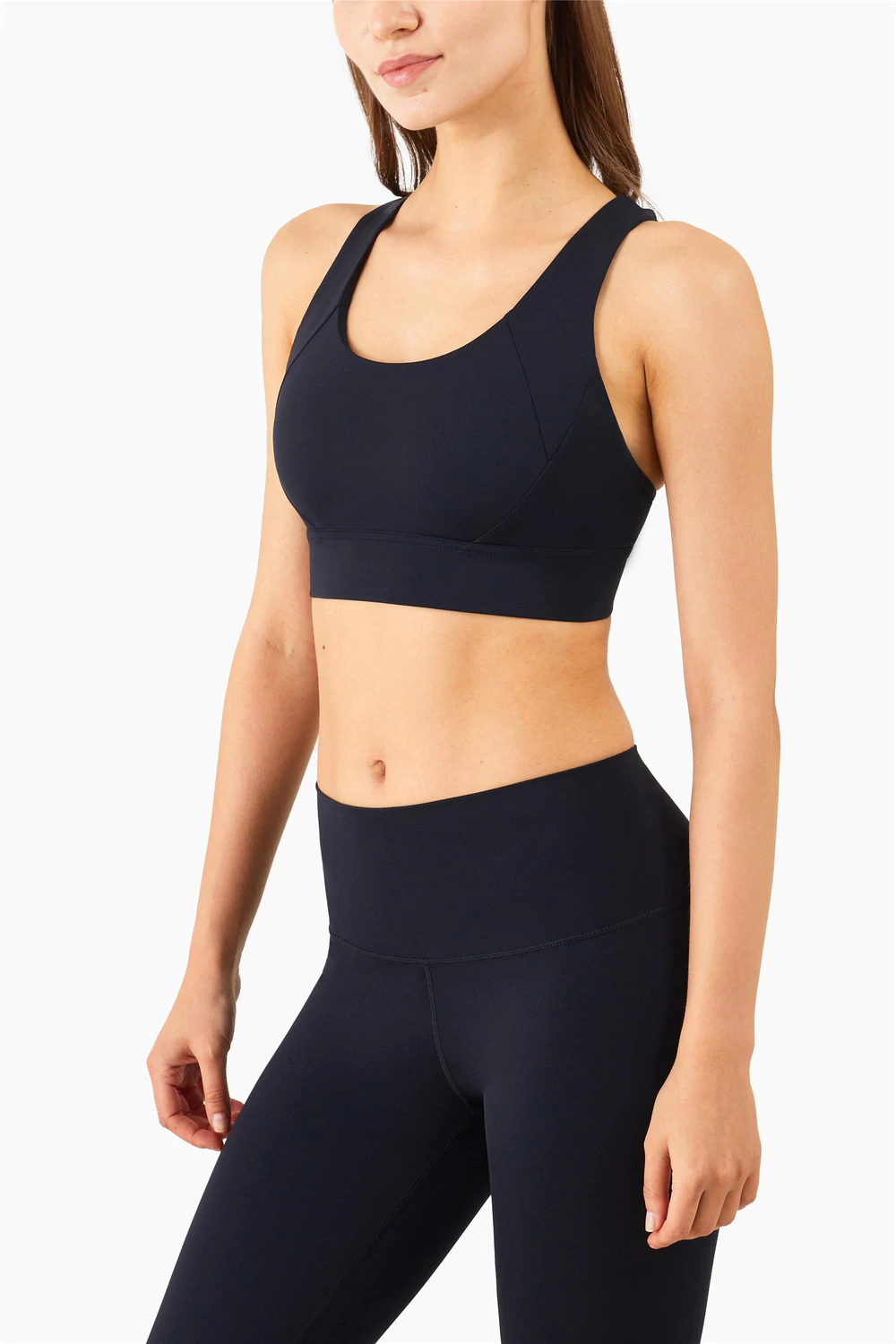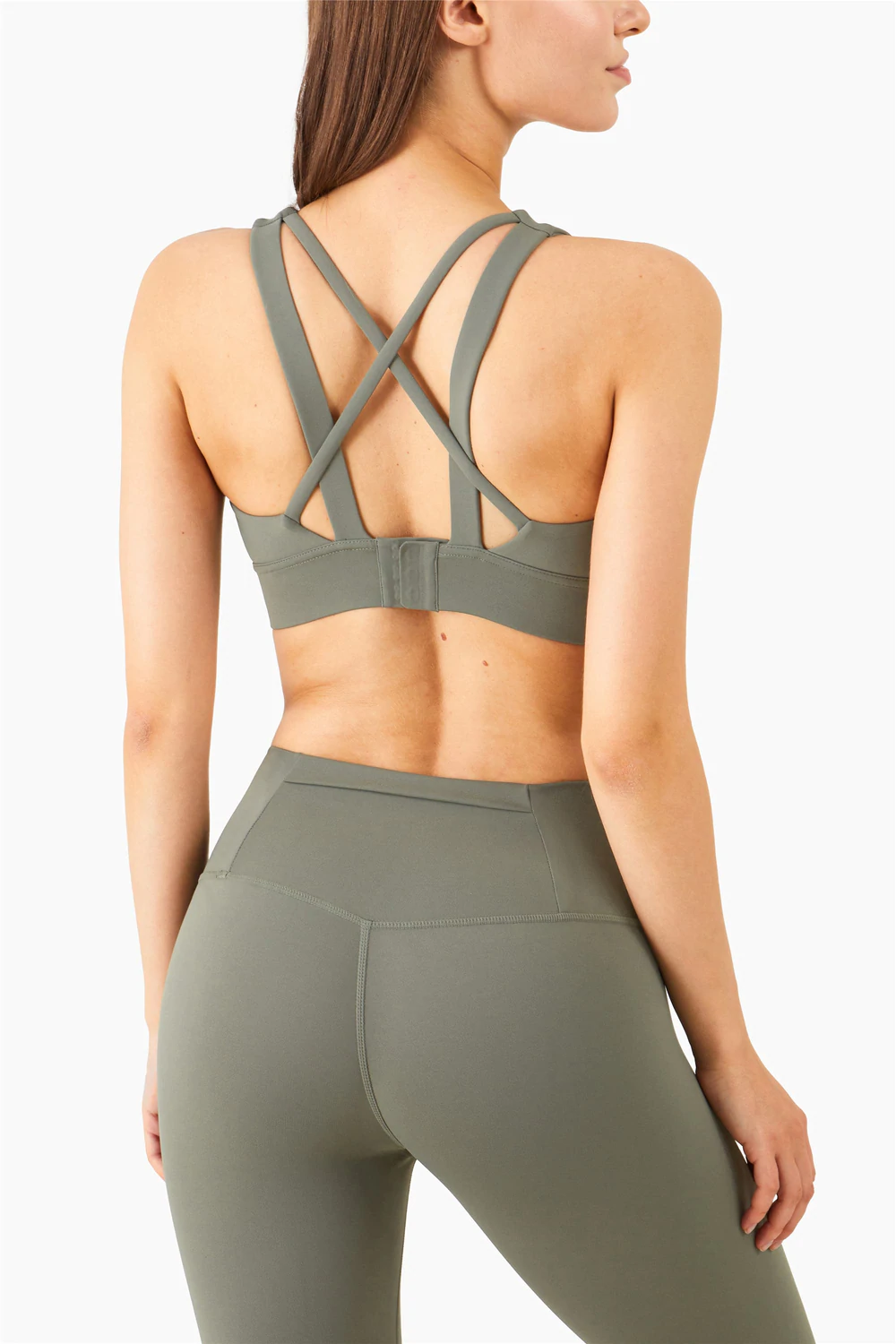 The secure bra straps and long waistband hold the "sisters" in for a "no bounce" effect. No more annoying folded cups with the attached bra cups feature. Its sweat-wicking properties and mesh inner lining and back panels provide optimal comfort by keeping you cool and refreshed through the day.
Multi-purpose bra perfect for women who enjoy both low and high impact workouts such walking or yoga. Comes in Blush Pink, Lilac Purple and Black.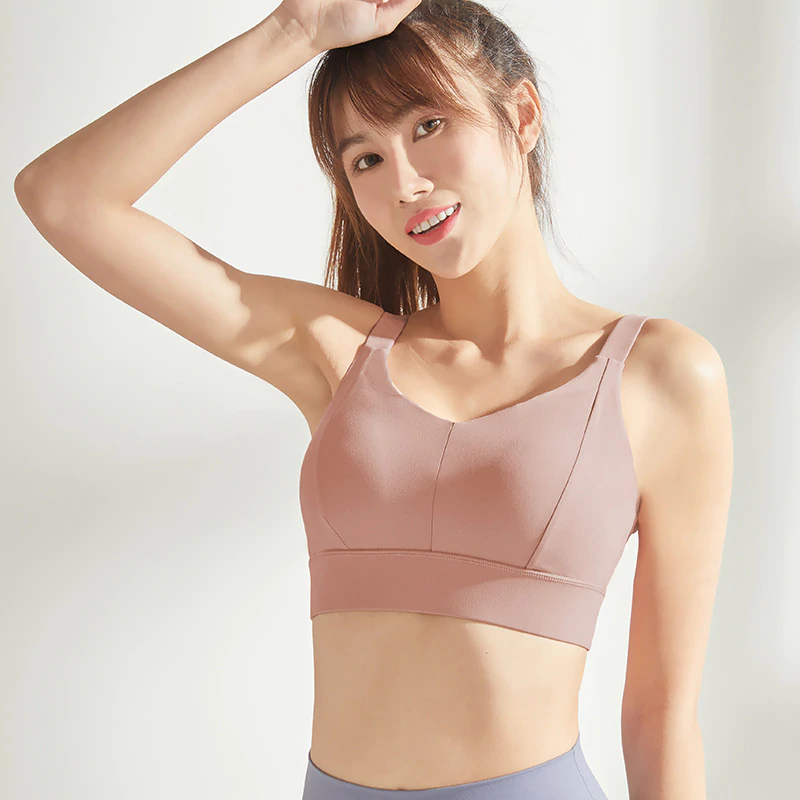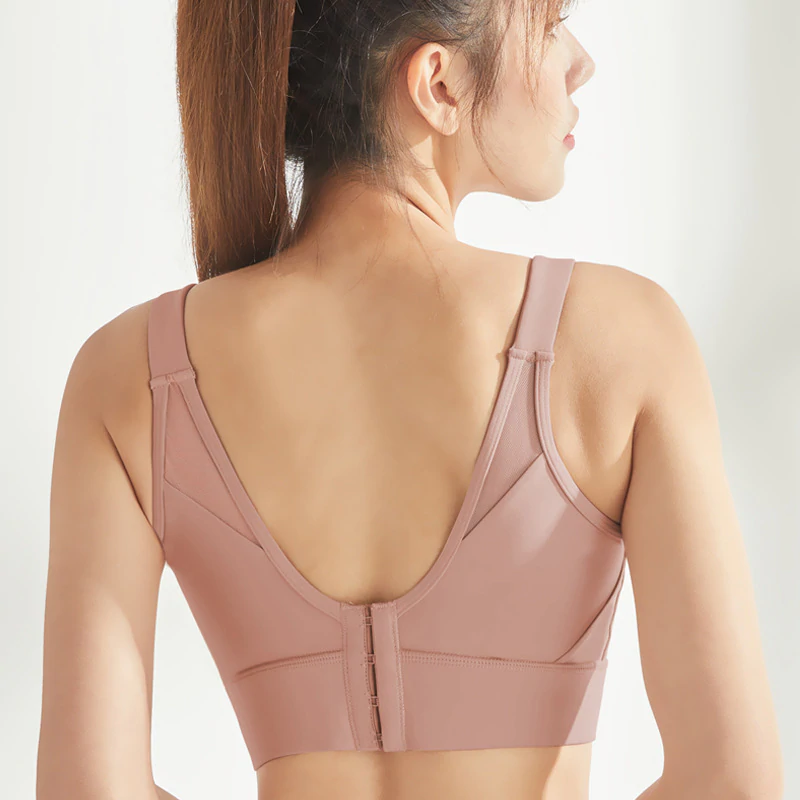 Look Good And Feel Good!
Thank you for reading! We hope this guide has helped you understand the importance of wearing the right bra for high-intensity activities. Don't wait any longer, check out the sports bras mentioned above (and many more!) and shop now at gymwearmovement.com! We have a wide collection of products in a variety of styles and colours and sizes from S to XL. Happy shopping!
About GymwearMovement
Gymwear Movement is a Singapore-based athleisure brand providing stylish and trendy activewear to Asia, including Malaysia. Check out our website gymwearmovement.com and leave us your email for updates on new collections and price drops! Shop now, and key in this code "GWMbabe" at checkout for a 15% off voucher for your next order.