The Must-Have Features For High-Impact Sports Bras | Gym Wear Movement
If you're looking for a high impact sports bra, make sure it has these key features!
Why Are High-Impact Sports Bras Necessary?
When doing strenuous activities such as running, playing sports or doing a high-intensity workout in the gym, wearing a high-impact bra is extremely important. Not only does it provide your boobs with more support, but it can also help to prevent body injuries. High-impact sports bras for women are designed to have features to support these such activities, such as thicker straps, sweat-wicking fabric, and more compression.
Read on to find out more about the must-have features of high-impact sports bras that will benefit you when working out!
Must-Have Features Of High-Impact Sports Bras
Thicker Straps
One of the most important features is thicker straps. This is because when you are doing high-intensity activities, the straps are put under a lot more strain than they would be during normal everyday activities. By having straps that are thicker, they will be able to withstand this strain better and help to prevent the bra strap from slipping off your shoulders.
Comfortable Fabric
It is also important that the high-impact sports bra you choose has comfortable fabric. You don't want it to rub or chafe against your skin! Look for bras made from buttery soft fabrics which will feel great against your skin and won't cause any irritation.
More Compression
High-impact sports bras should have more compression than other types of bras. This is because when you are doing engaging in high impact activities like running or tennis, you need all the support you can get. The more compression the bra has, the more support it will provide. So, if you are looking for a high-impact sports bra, be sure to look for one that has lots of compression.
Superior Bounce Control
High-impact sports bras should also reduce bounce as much as possible. This is because when you are engaging in a high-intensity workout, the last thing you want is for your breasts to be bouncing all over the place. By having a sports bra that has superior bounce control, it will provide a secure fit and help to keep them in place and minimize the amount of movement.
Quick-Drying Sweat-Wicking Fabric
When you workout, you will be sweating a lot. Having a sports bra that is made from quick-drying sweat-wicking fabric, will help to keep your body cool and comfortable. Sweat-wicking properties allow the pieces to expel sweat and moisture to the surface and dry it out quickly, keeping you feeling dry and comfortable through workouts and hot weather. Other details such as mesh panels, or a cross strap style also help to keep you cool by increasing breathability.
Adjustable Bandwidth
Another great feature to look for in high-impact sports bras is adjustable bandwidth. This allows customization for the most optimal fit. Your band size may also change when you lose weight or gain weight,. By having an adjustable bandwidth, you will be able to make sure that the bra still fits you properly even if your band size changes. Some high-impact bras also come with adjustable straps that ensure the best fit for your body.
So, if you are looking for a high-impact sports bra, be sure to look for one that has these key features! They will help to ensure that you stay comfortable and supported during your workout.
High-Impact Sports Bra
Here are our top picks from Gymwear Movement!
The Magnetic Bra Top has adjustable straps for the best fit for every individual. No more bra straps digging into your shoulders while you try to workout! It also has a longline style to eliminate any bounce and provide additional support for your girls even through strenuous activities. The racerback style helps to distribute weight evenly across the back, providing maximum support.
Crafted from sweat-wicking and breathable fabric with light padding, it wicks sweat off easily to keep you feeling cool and refreshed. It also feels buttery soft against your skin, making it the perfect bra for both daily wear and workouts. One of the best sports bras with adjustable straps that is supportive enough for golf, tennis and daily wear!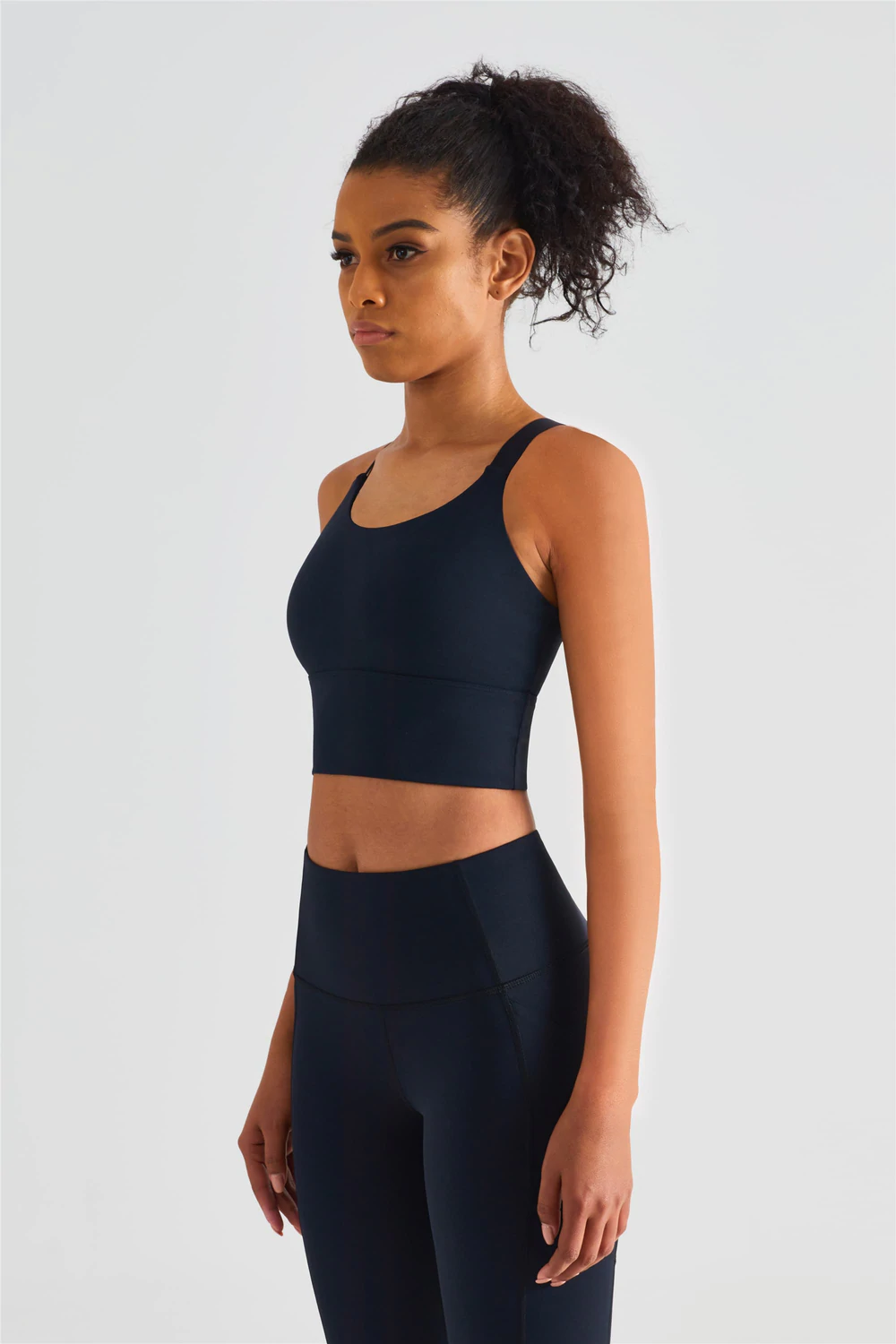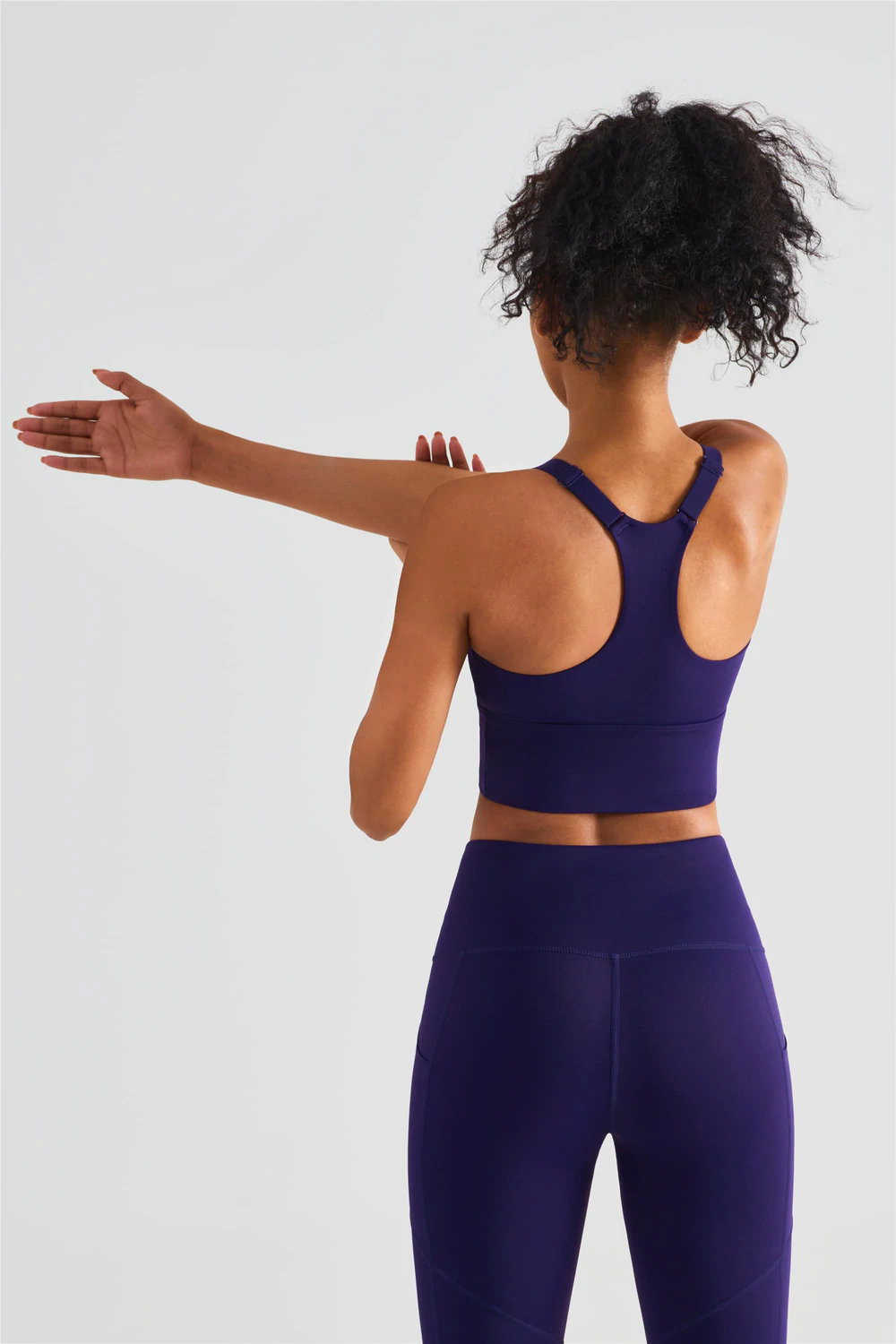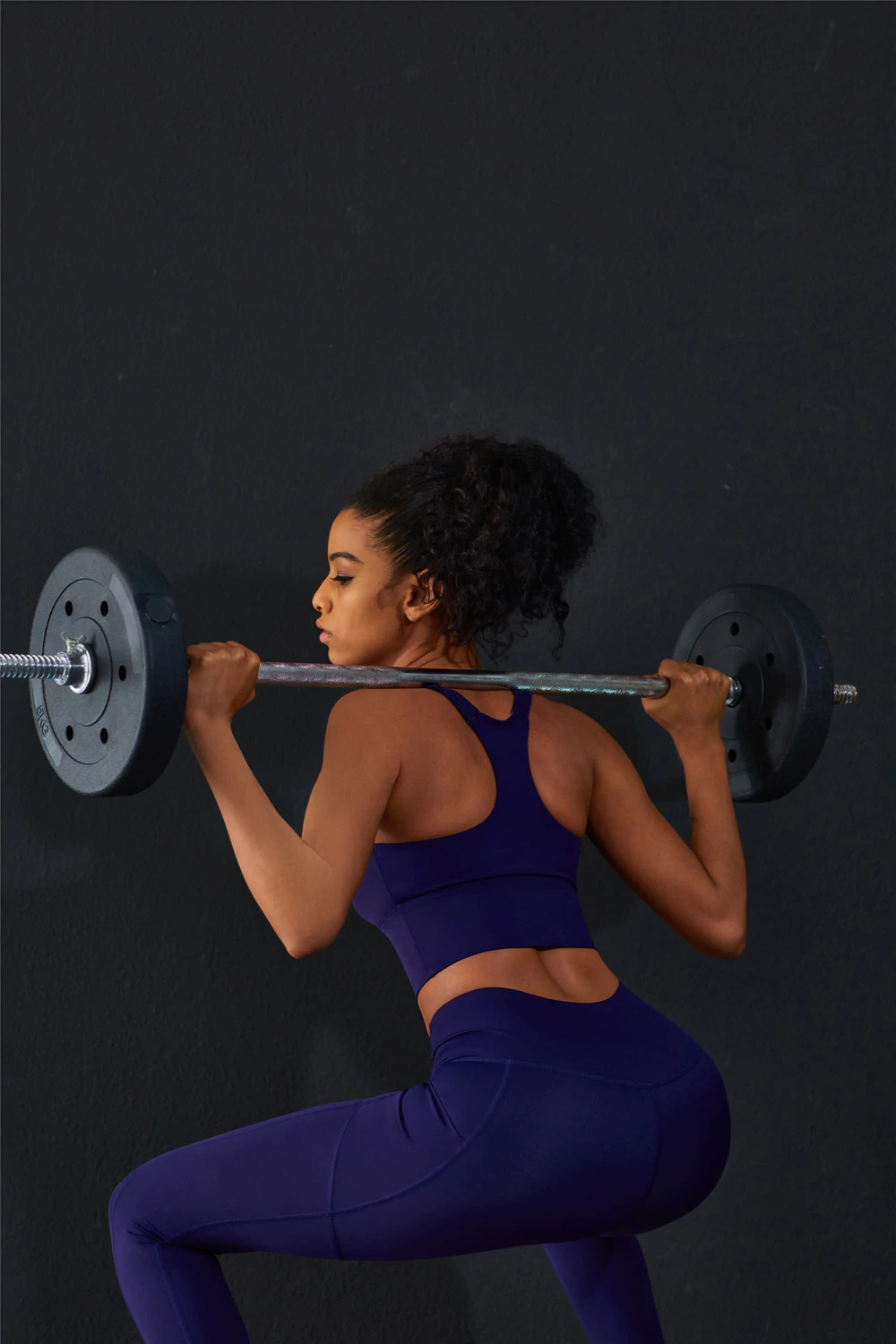 Designed with a wide racer and longline cut, the Bold Bra Top provides extra support for high-impact activities. Enjoy all-day comfort when worn as it is buttery soft, and the moisture-wicking properties wick sweat effectively by expelling moisture to the surface and drying it out.
Transit easily from leisure to workouts as the built-in bra makes it a perfect sports bra, cami and shape wear, even for bigger cup sizes. This sports bra also comes with removable padding that you can switch out to your favourite ones.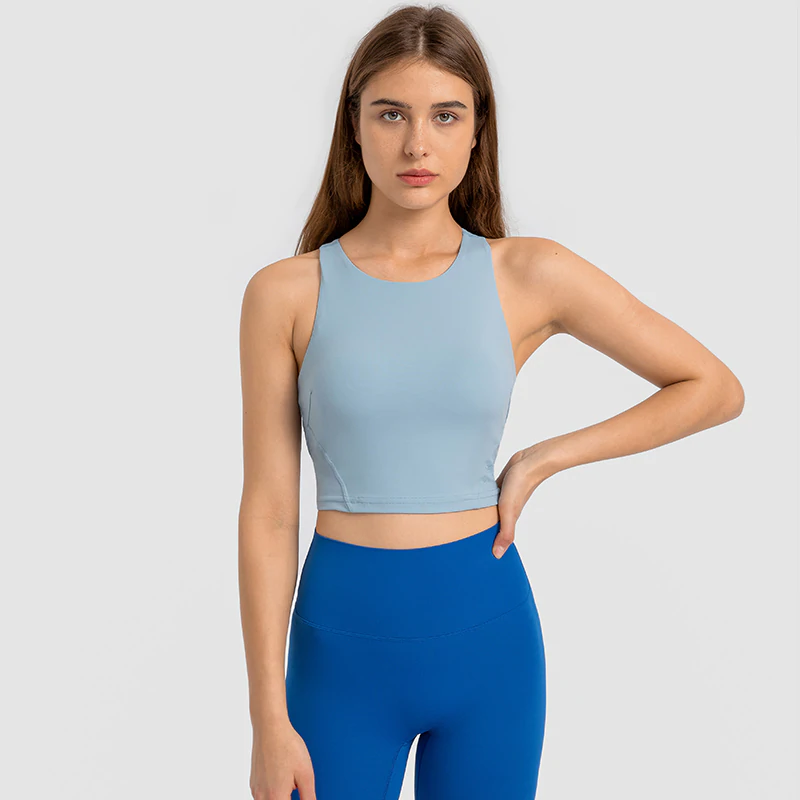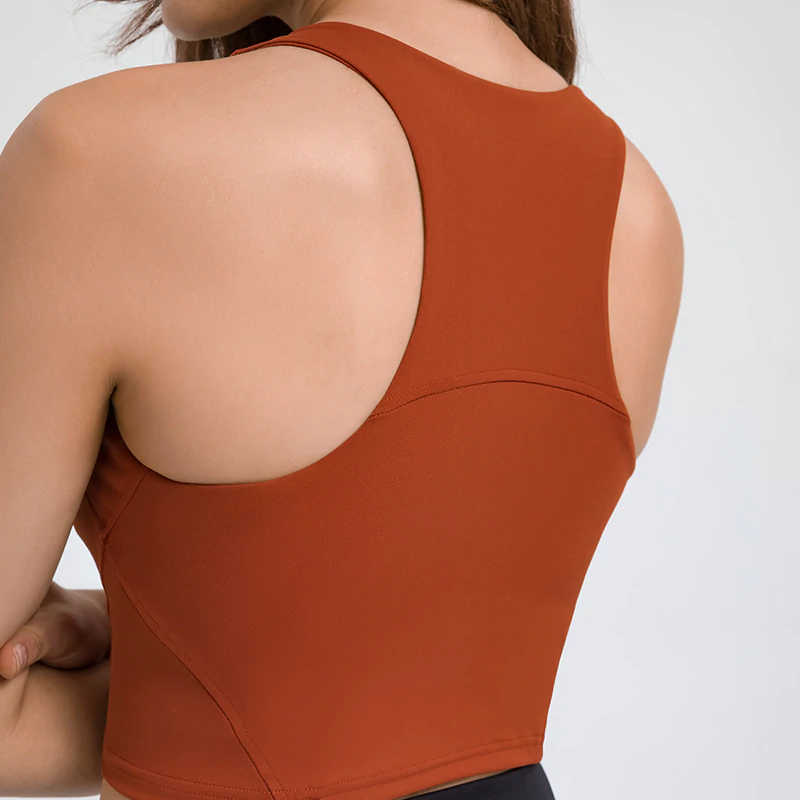 Our Revive Sports Bra is a supportive sports bra that is crafted from high-performance, 4-way stretch fabric. Its minimal seams makes the bra feel like second skin, providing your girls with optimal support for workouts. Its sweat-wicking properties provide maximum comfort by keeping you cool and refreshed through the day. One of the best sports bras for yoga, running or cross training.
As it is highly stretchable and buttery soft, it is an ease to put on and off, even for stiff shoulders. The longline design with trendy prints makes it a high impact bra with a transit-able style from running to fitness class to leisure. The padded cups means you can wear this as a top as part of a casual outfit too.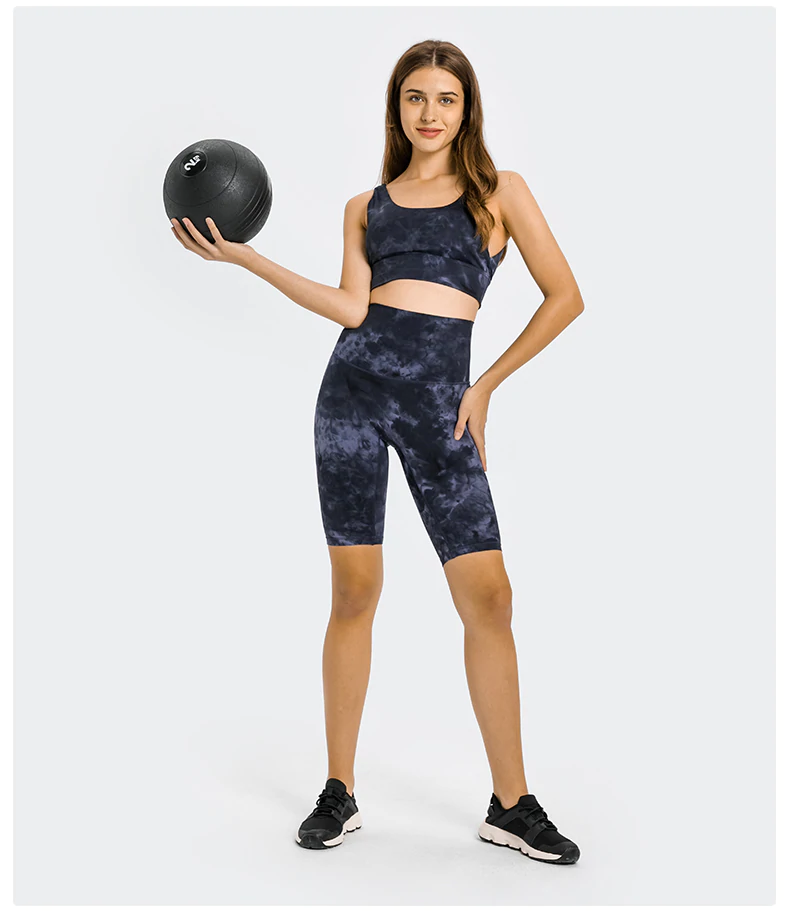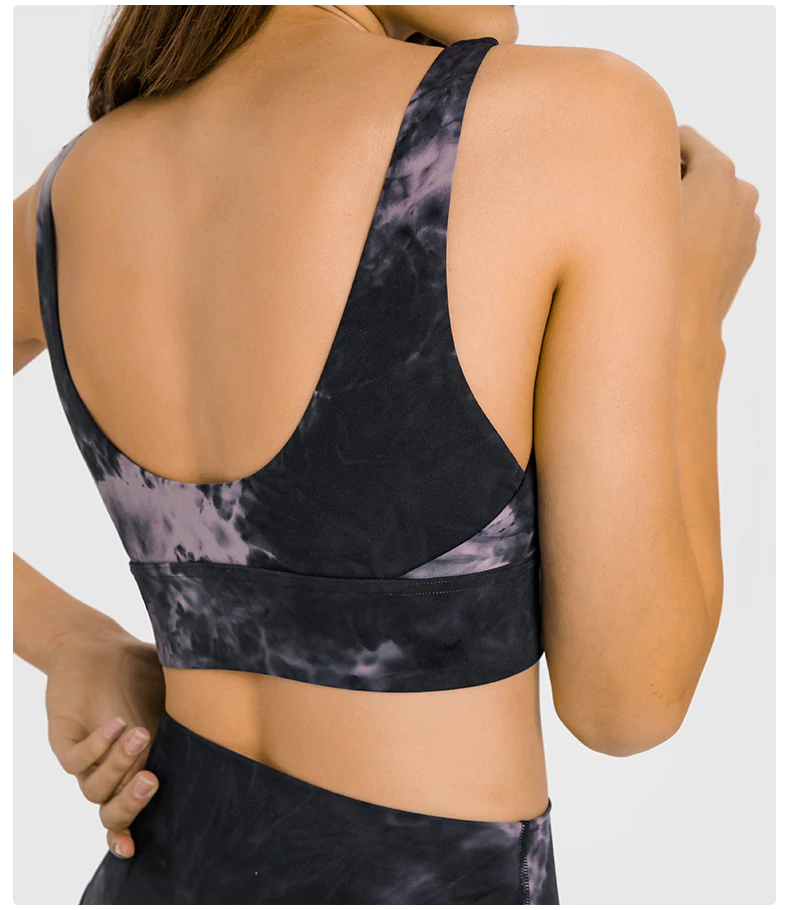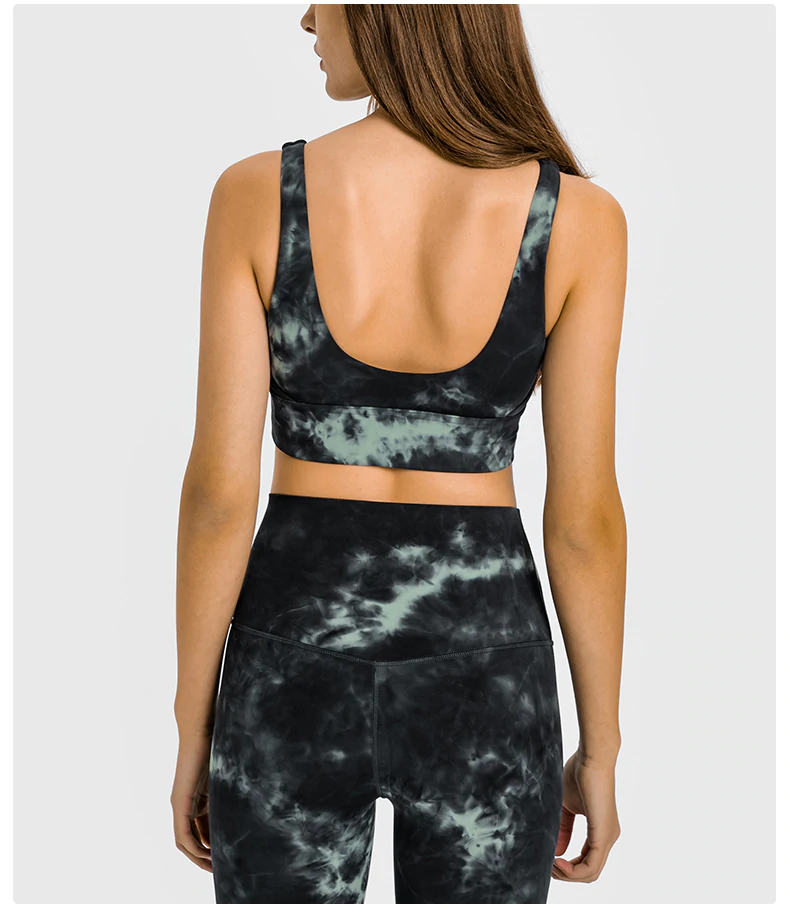 This high support bra has a racerback design that distributes weight evenly across your back and a wide bust band to keep your boobs close, removing any bounce. Hence, it provides a snug and secure fit and maximum support for the girls through high-intensity workouts. Put on and take off this sports bra easily with the adjustable back clasp that allows a customizable fit. Its moisture-wicking properties will also help to keep you cool and dry while you sweat it out. A great piece for the gym, spin class or as a running bra!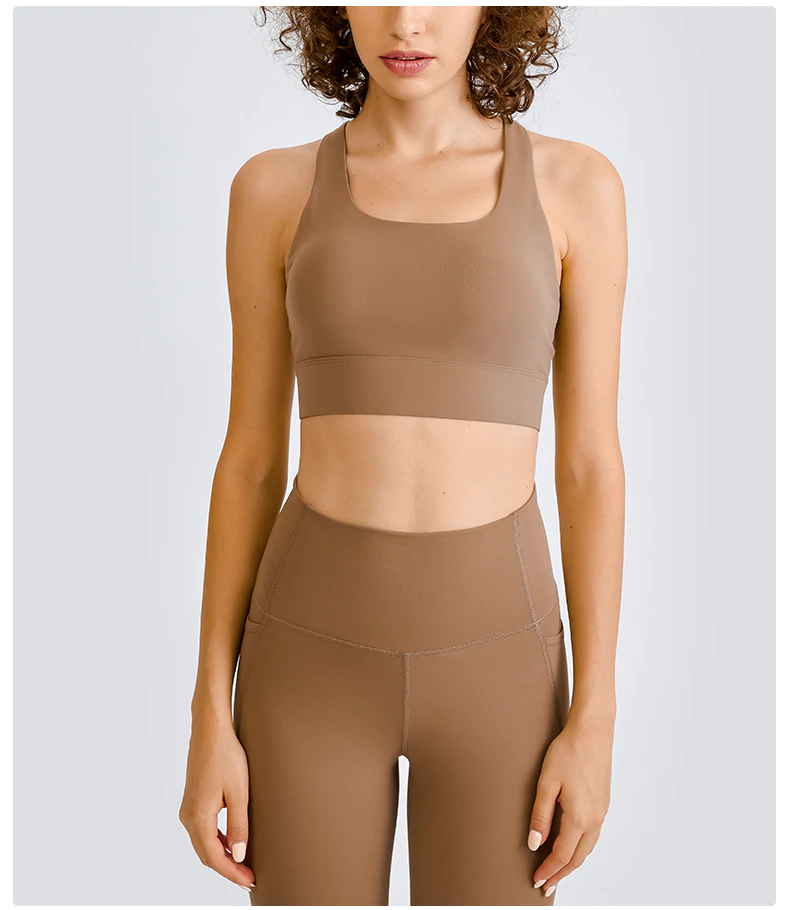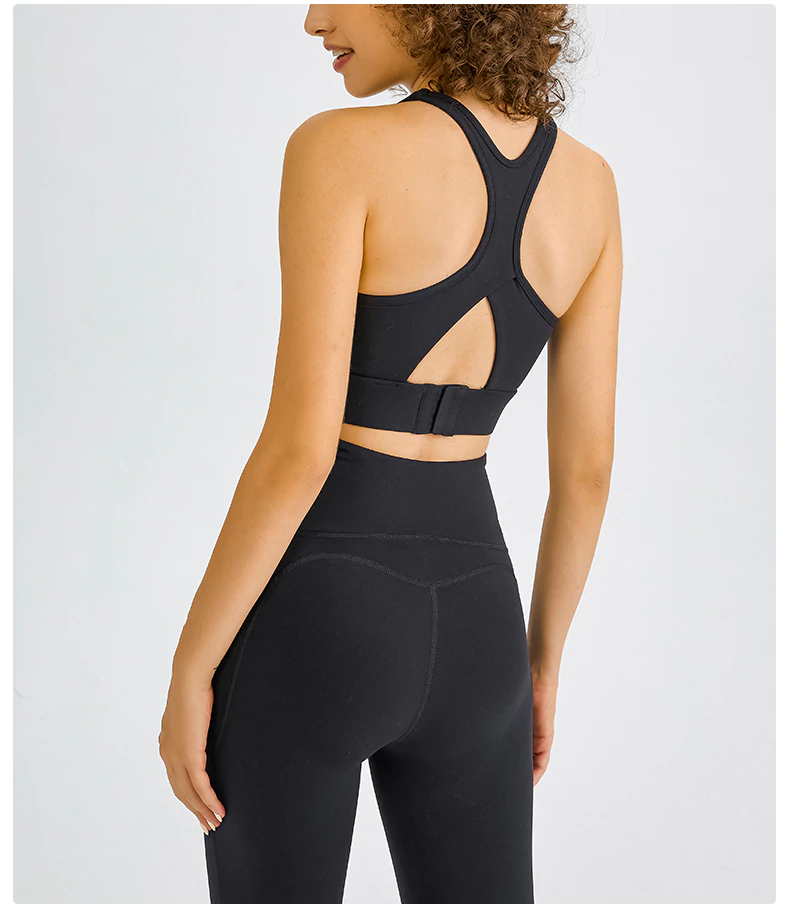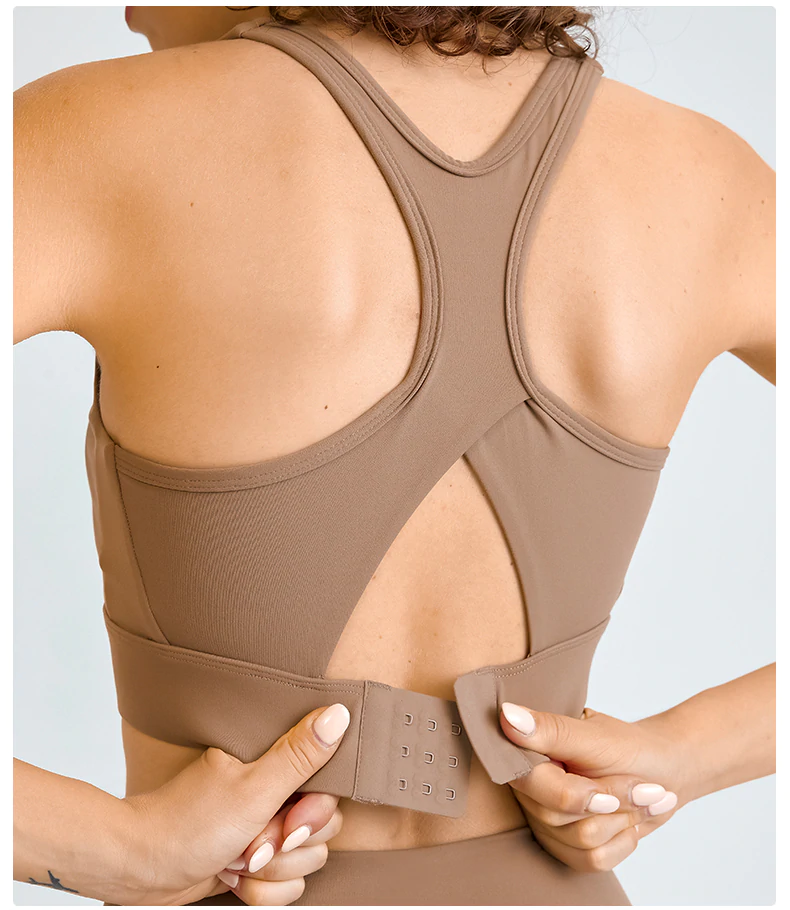 This high-impact sports bra is crafted from GWM's signature high-performance, 4-way stretch fabric. It is stretchable and breathable, and feels buttery soft when worn . The back clasp allows for customization for the best fit for every individual. The unique panel design of the sports bra lifts your boobs while keeping them secure, while the back features a beautful cross strap design for breathability. The perfect supportive running bra for hot days.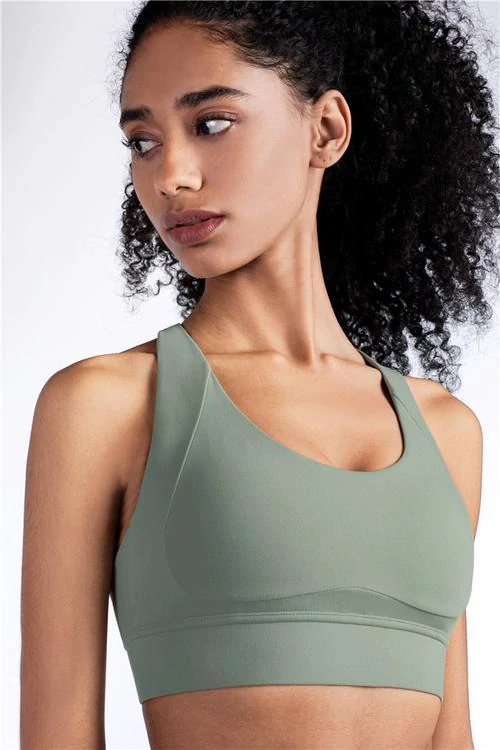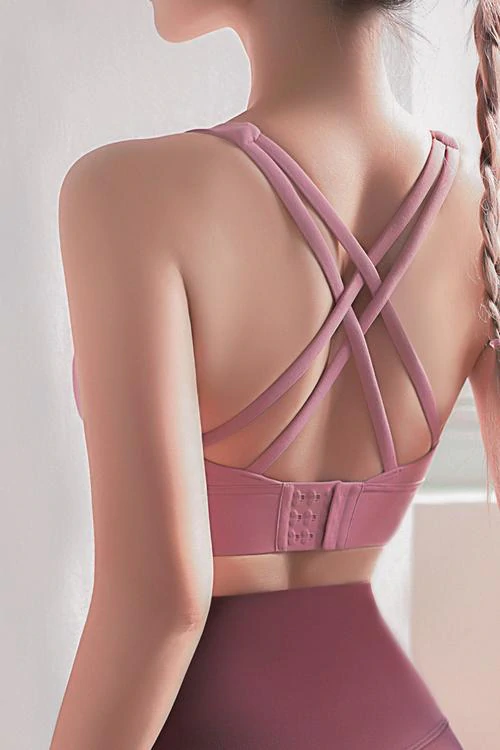 This high support sports bra has a racerback design for a secure fit when engaging in a sport or activity. The fabric dries quickly due to its moisture-wicking properties. There is also added convenience when wearing and taking off this padded bra due to the front zipper. A good sports bra for pilates, yoga or even spin class.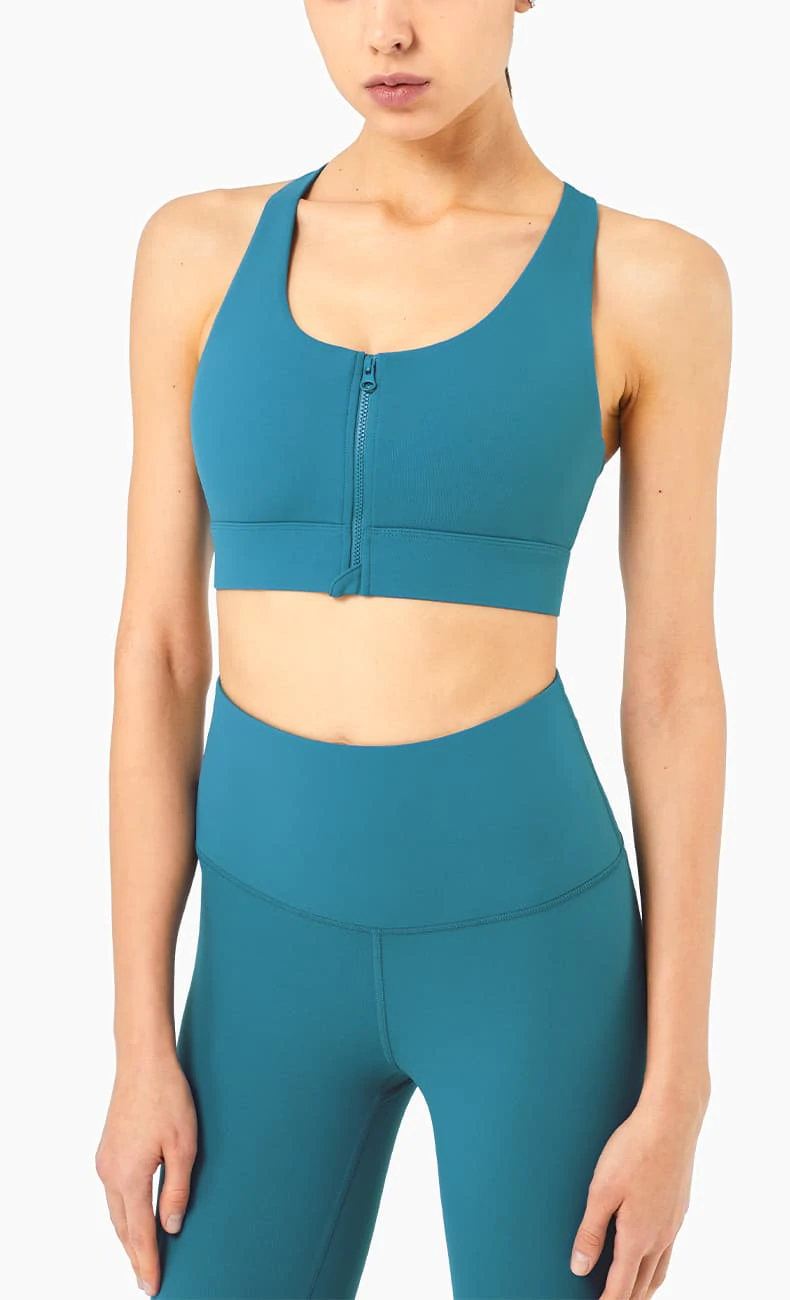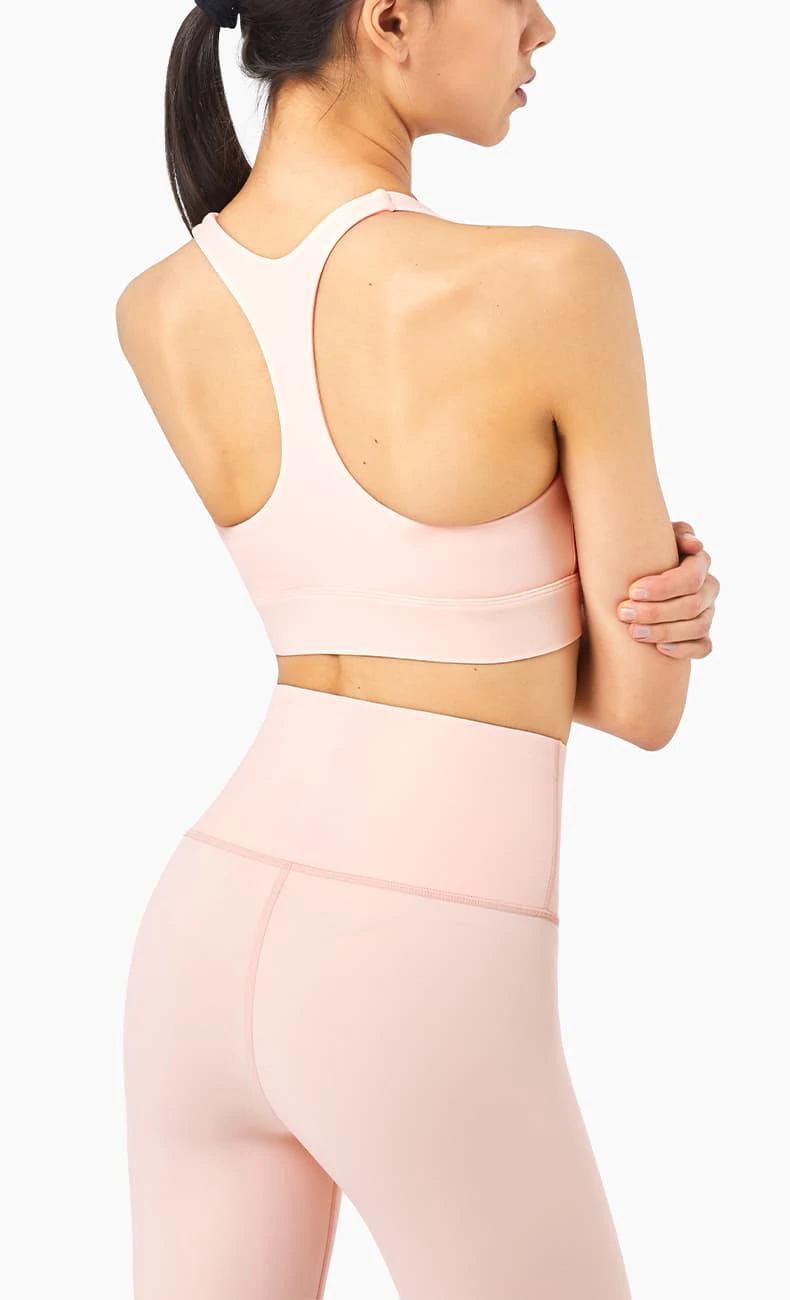 Look Good And Feel Good!
We hope this guide has helped you to understand the importance of high-impact sports bras and what features to look for when shopping for one. If you have any questions or comments, please feel free to leave them below. Be sure to check out the bras mentioned above and other women's sports bras (along with some style inspiration!) in our selection of high-impact sports bras at gymwearmovement.com! Thanks for reading and happy shopping!
About Gymwear Movement
Gymwear Movement is a Singapore-based athleisure brand for women providing stylish and trendy activewear to Asia. Check out our website gymwearmovement.com and leave us your email for updates on new collections and price drops! Redeem this voucher "GWMbabe" to enjoy 15% off your next purchase and wait for your items to be delivered straight to your door step. Shop now!