What To Look Out For In Plus Size Activewear | Gym Wear Movement
Looking for workout clothes? Finding the perfect plus size athleisure can be difficult, but it's worth the search. Here are some things you should look for when purchasing activewear.
Why Choose Activewear?
Activewear is designed to be comfortable and functional. It's perfect for workouts, but can also be worn on days when you just want to feel comfortable. Plus size athleisure often features lush sweat-wicking fabric that helps moisture evaporate, preventing the clothes from becoming heavy and sticky. This is important for plus size women, as sweat can easily cause clothes to become immovable and unflattering.
Features Of Activewear To Look Out For
There are a few things that you should look for when shopping for plus size activewear that will make your outfits that much more supportive and comfortable.
Supportive
Activewear should provide support for your body. Look for sports bras with built-in bras, bottoms with high waistbands, and other features that will help keep you comfortable and supported. Compression in plus size activewear will also provide a snug and supportive fit by supporting your muscles and can help prevent injuries. It can also help reduce muscle fatigue and soreness after a workout.
Flattering
Activewear doesn't always have to be skin-tight and unflattering. In fact, there are many stylish and flattering pieces that can make you look good and feel good. Look for pieces with a feminine cut and flattering colours. Leggings or shorts with high waistlines tuck your sides and belly to flatter your body and bras with a longline design tuck the sides as well. As long as you find pieces that you love and fit you well, athleisure can be a a great option to make a fashion statement! No more worrying about wardrobe malfunctions or unflattering angles while you workout.
Comfortable
Choose activewear that fits well and isn't too tight or too loose. You should also look for pieces made from comfortable materials that are buttery soft. Avoid any pieces that feels restrictive, as it will likely be uncomfortable to wear during a workout. Some pieces feature straps or clasps that you can adjust for a more customized fit. With the right outfit, you'll be able to feel your best both in and out of the gym. Many athleisure pieces can be dressed up or down, so you can wear them on any day of the week.
Four Way Stretch Fabric
Look for pieces that has plenty of stretch so that it can move with your body and support a range of motion. This will allow you to move freely and comfortably. The fabric should be able to stretch in all directions, hence the term "4-way stretch." This will help the fabric keep its shape and provide a comfortable fit. For example, strechable leggings will allow you to move without restriction while you enjoy some morning yoga.
Sweat-Wicking
Activewear should be made from sweat-wicking fabric. This will help keep you cool and dry during your workouts. The sweat-wicking fabric will absorb sweat and moisture, preventing it from building up. This is important, especially if you tend to sweat a lot during workouts.
Sweat-wicking fabric expels sweat and moisture to the surface and then quickly evaporates it so you don't feel weighed down or hot. Look for activewear with a moisture-wicking finish to ensure that you stay cool and comfortable. No more under the butt sweat stains on your leggings! Details such as mesh panels on sports bras will also help to keep you cool.
What To Avoid In Plus Size Activewear
There are some things you'll want to avoid when shopping for activewear.
Non-breathable Fabric
Avoid non-breathable fabrics such as polyester. These fabrics will trap moisture against your skin, which can lead to overheating and chafing. Look for pieces made from breathable materials that will provide you with a comfortable fit through the day, especially in Singapore's hot weather.
Poor Quality Seams
Activewear is put through a lot of wear and tear, so it's important to look for pieces with strong seams. Avoid activewear with poorly sewn seams that are likely to come undone. Seams also help to grip your skin so that your outfit stays in place and doesn't ride up or fall down.
Our Favourite Pieces For Plus Size Ladies
Finding plus size activewear that ticks all of these boxes can be difficult, but it's definitely worth the search. Plus size activewear is designed to be comfortable and functional. Look for pieces that fit well, have compression, and provide support. There are many flattering and stylish options available, so you're sure to find something you love. Read on for our top picks at Gymwear Movement!
Crafted from thin, cooling and stretchy fabric, these shorts will keep you dry and refreshed while allowing full range of movement during any activity. The stretchable waistband provides a secure fit, and it also has pockets to hold your essentials when you run errands or go for a jog.
The high-waist and longer length, along with the slightly flared silhouette gives the illusion of a slimmer waist and legs. Pair it with our Mellow Bra for the perfect outfit for the hot outdoors.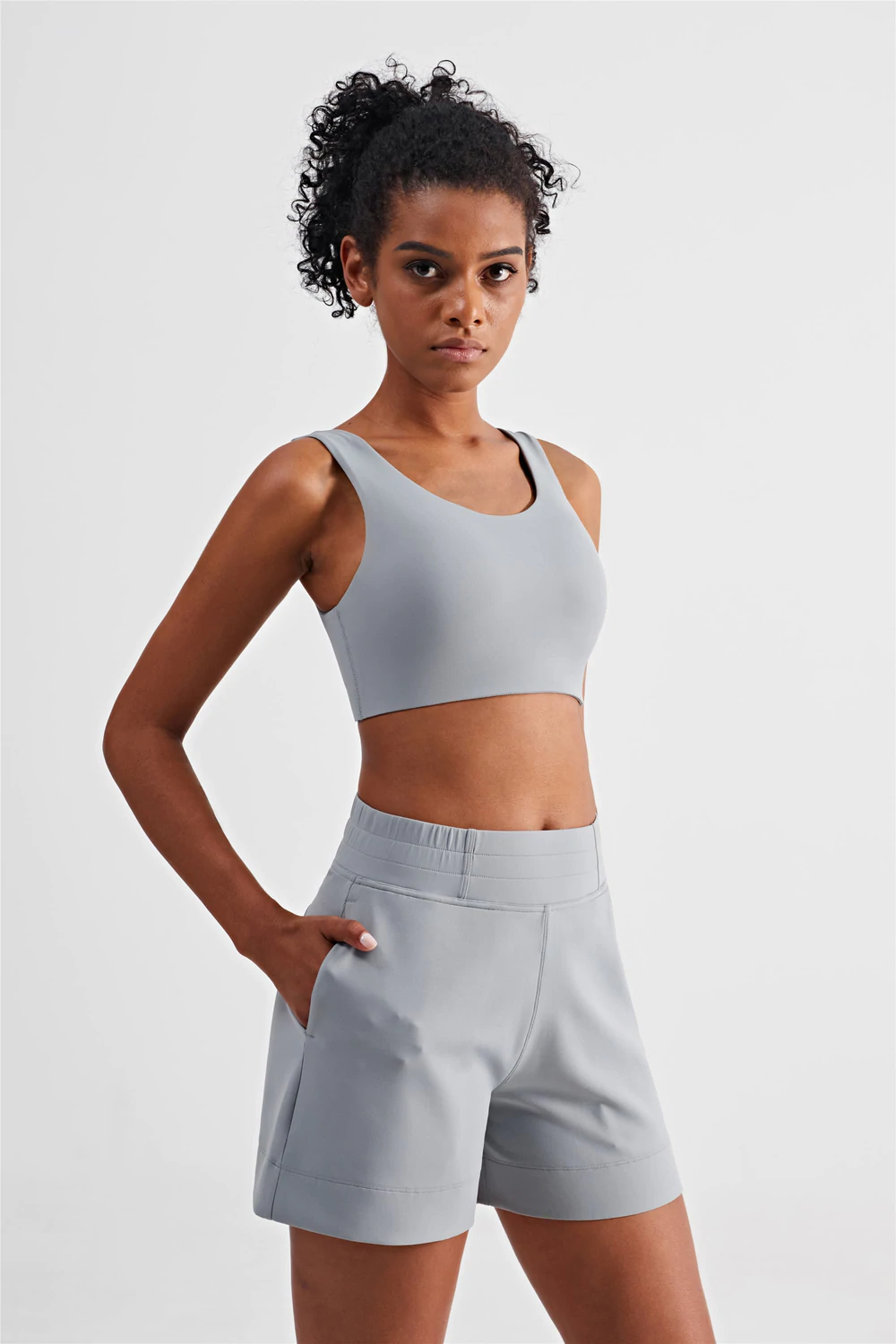 Crafted from buttery soft fabric that wicks sweat, perfect for Singapore's hot and humid weather. The high waistline keeps the belly tucked in comfortably, while the length is extended to provide an elongated appearance when worn. It sculpts and shapes your body when worn.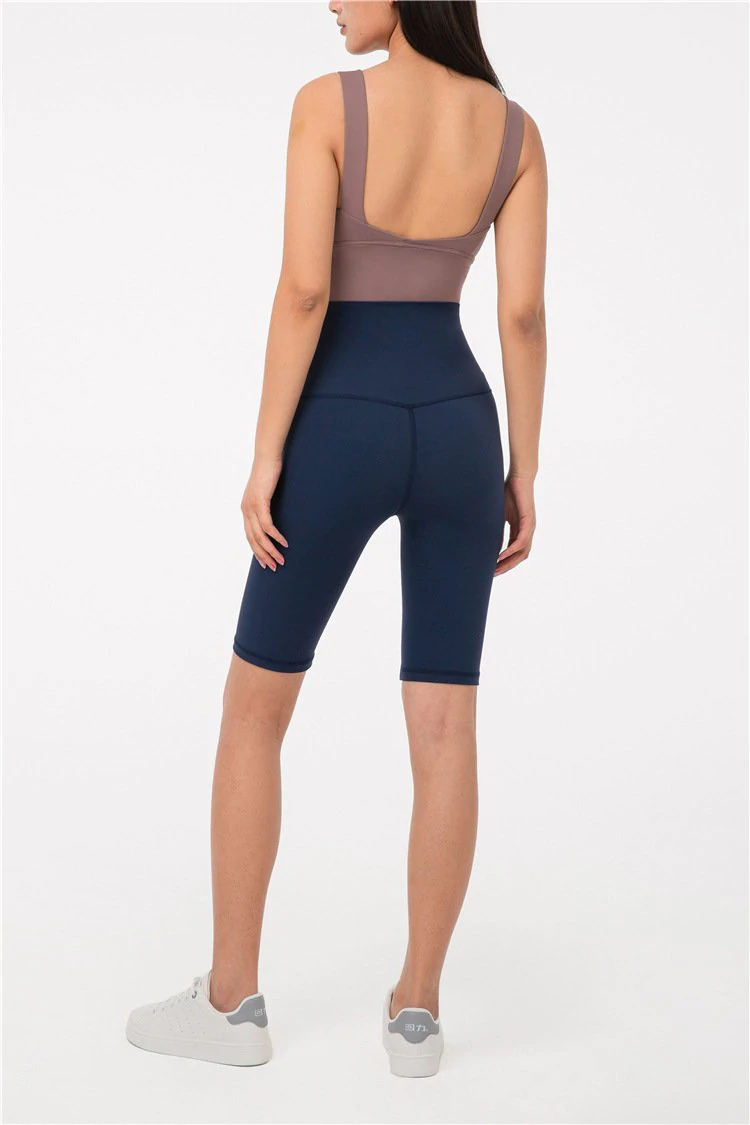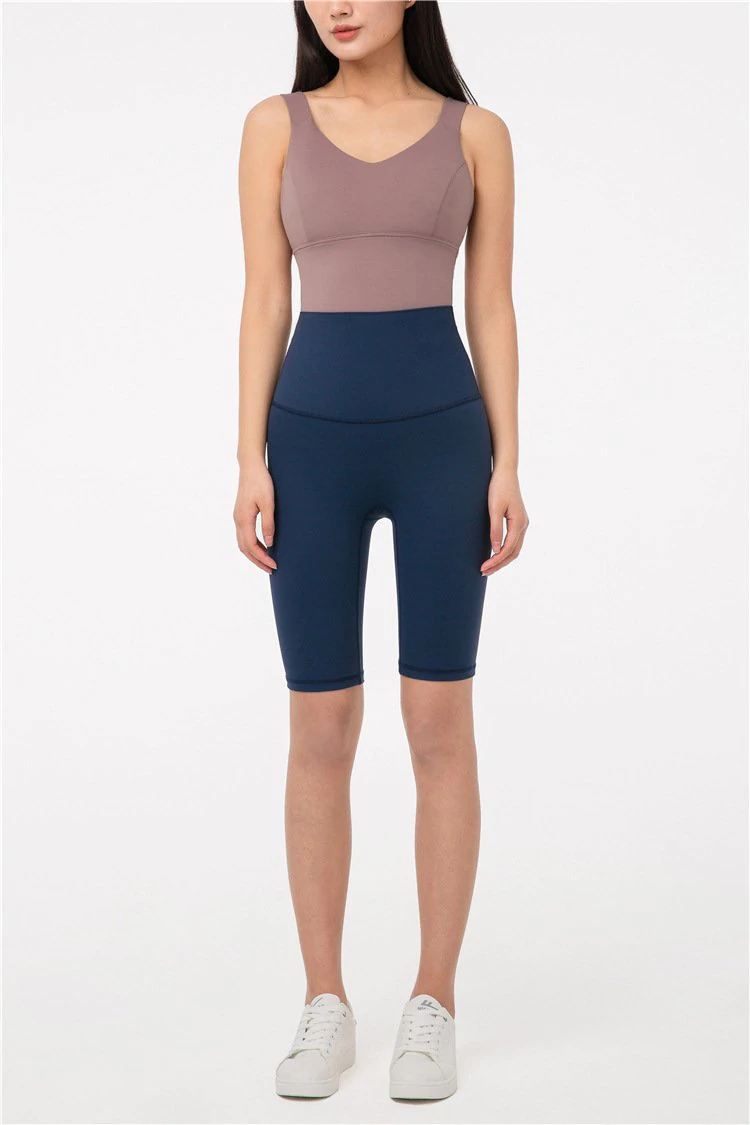 Crafted from our signature GWM lush fabric that is cooling and sweat-wicking. These leggings feel like second skin, and the high waistline shapes your body while giving a lift to your bum. They are guaranteed to make you feel confident and sexy! The high compression fabric and seams grip your skin for a snug and secure fit for you to thrive and excel during any activity. No more worrying about your leggings slipping down!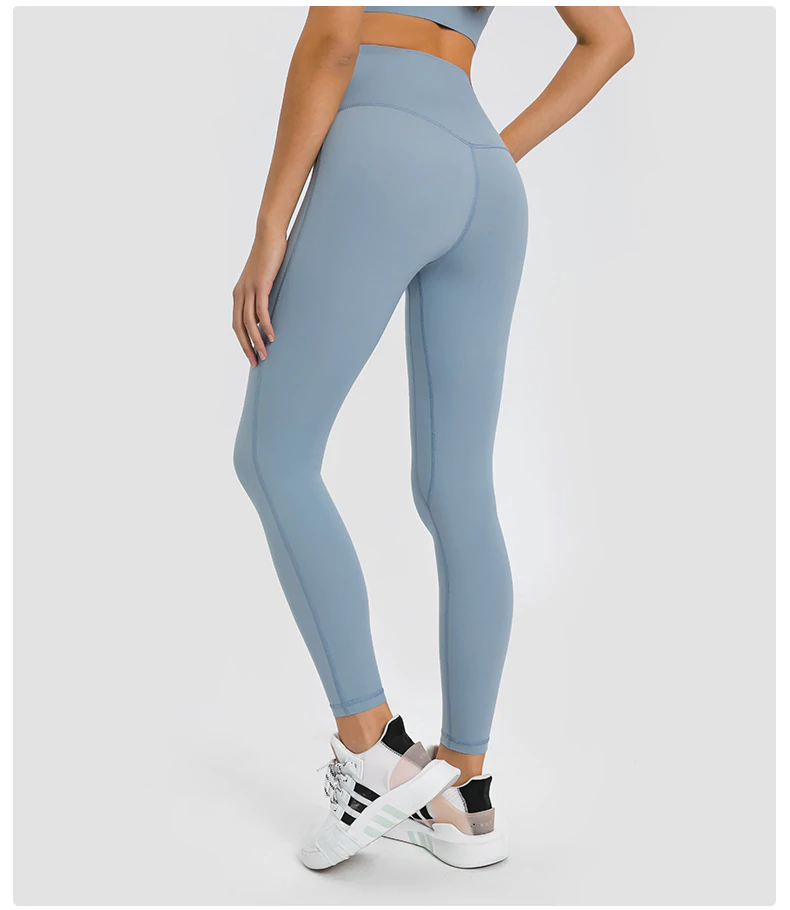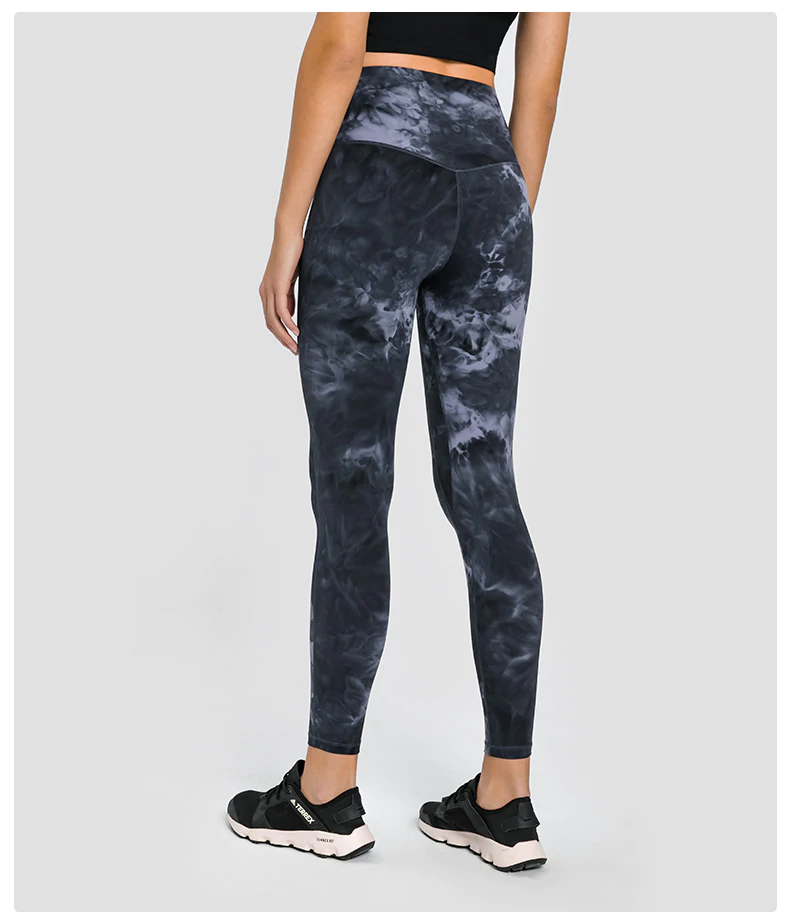 These joggers are made from stretchy soft fabric that wicks sweat to keep you feeling chill. It features an elastic waistband for a snug fit, as well as pockets for your essentials. Perfect for outdoors, running errands, or even as a work from home outfit.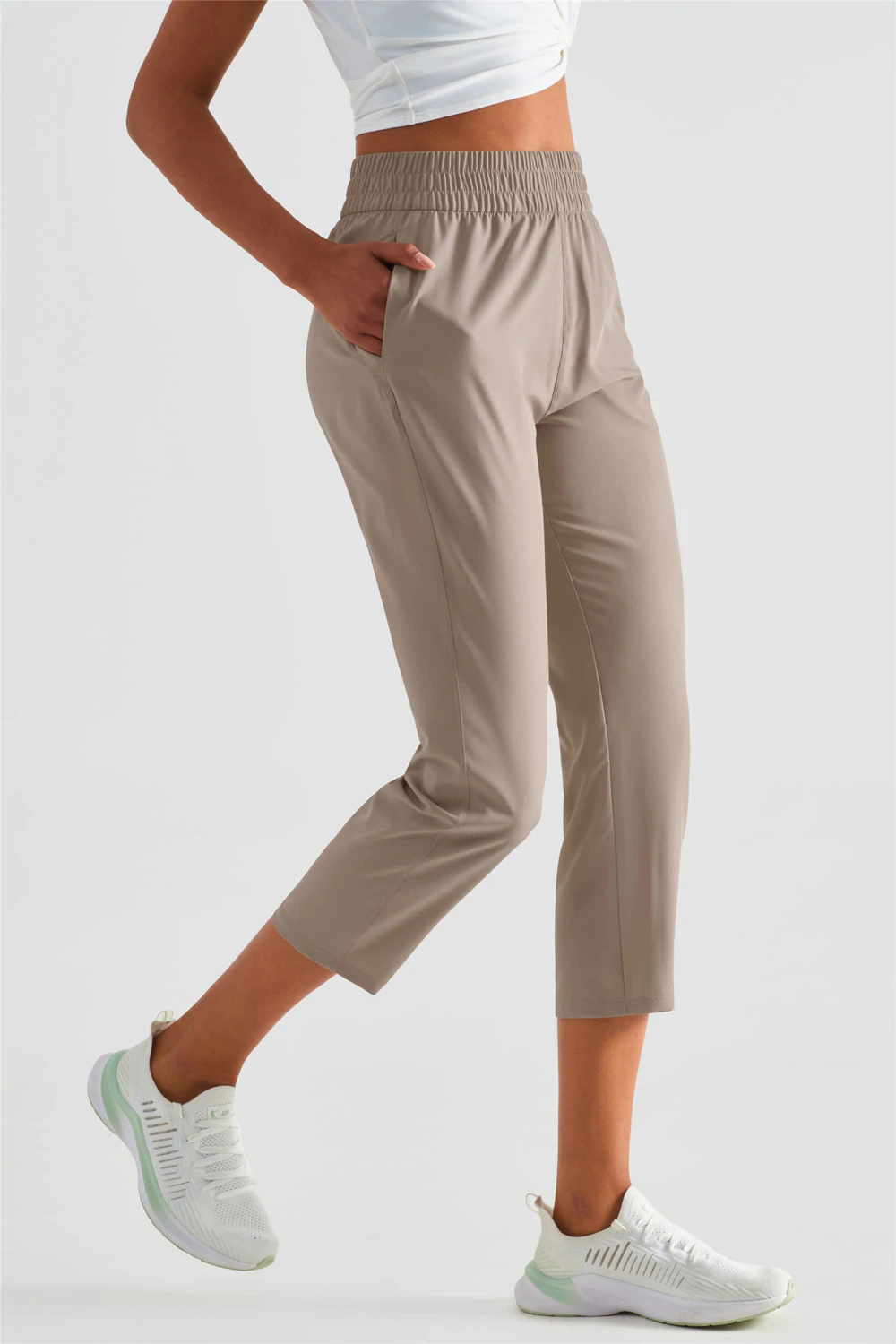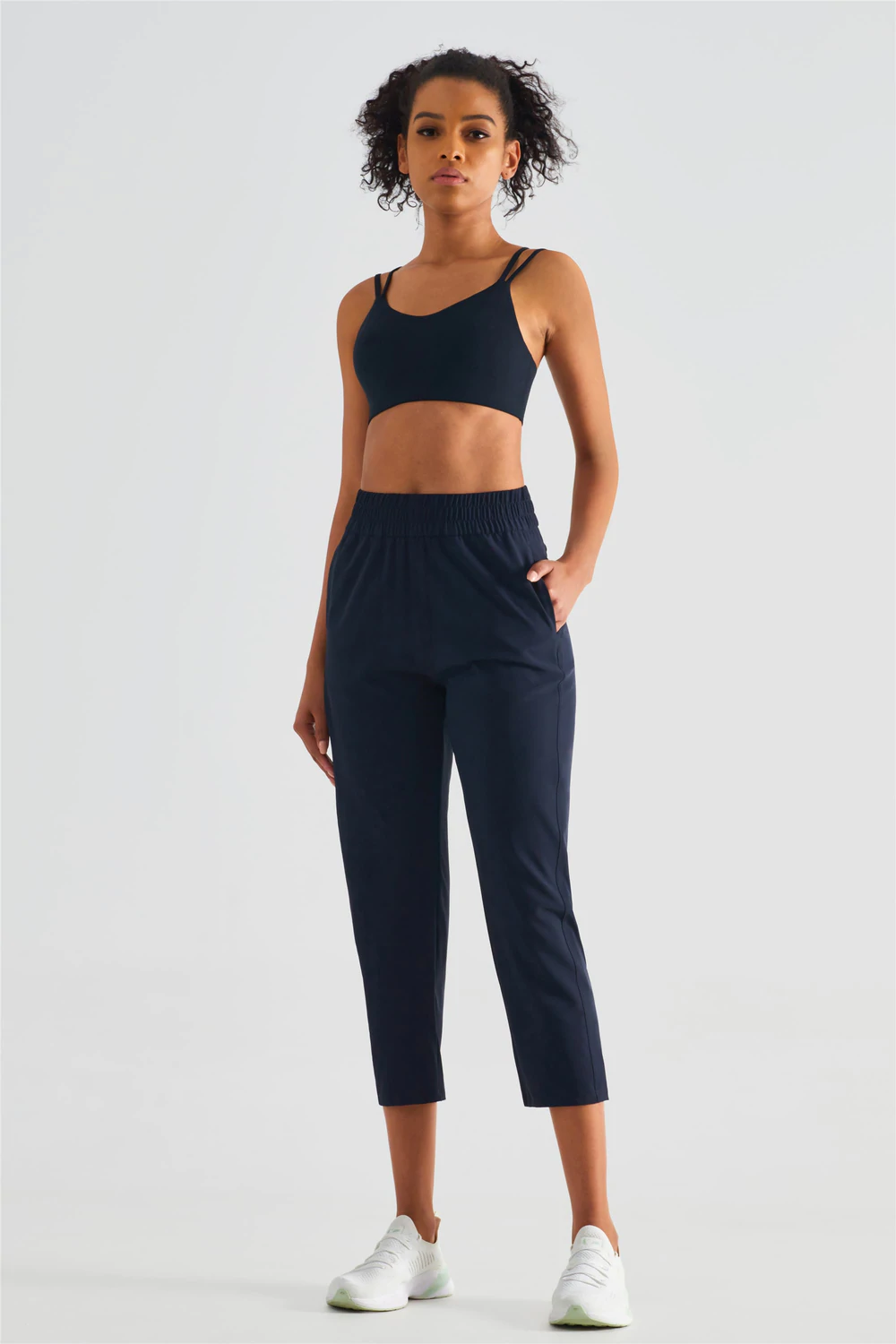 Crafted from our signature GWM fabric, it is buttery soft and feels like second skin. The sweat-wicking properties will keep you feeling dry on hot days, and even through high intensity activities, making it perfect for both leisure and workouts. It is stretchable, and moves with your body to give you range of motion while the snug fit still provides enough support.
The longer bandwidth tucks the sides to give you a slimmer figure as well. Lounge at home in comfort, but also ready to grab your things and go!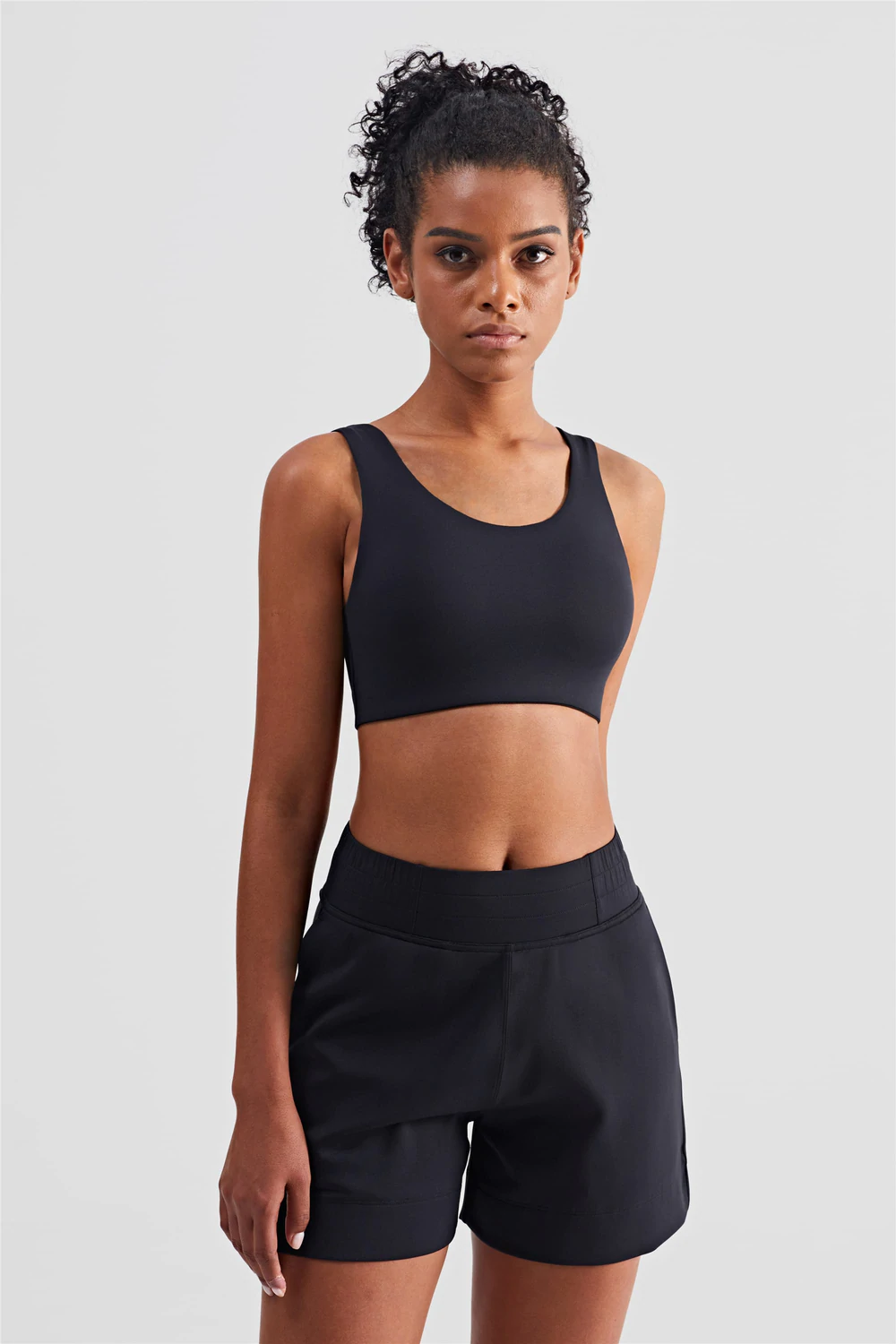 A classic front design enhanced with a sexy mesh back design. It holds securely throughout intense activities, while lifting for a sexy shape.
Comes in trendy colours that will make your outfit pop! Perfect for both daily wear and for working out, never stress over planning your outfit again. It is a perfect bra for yoga sessions and other medium impact activities.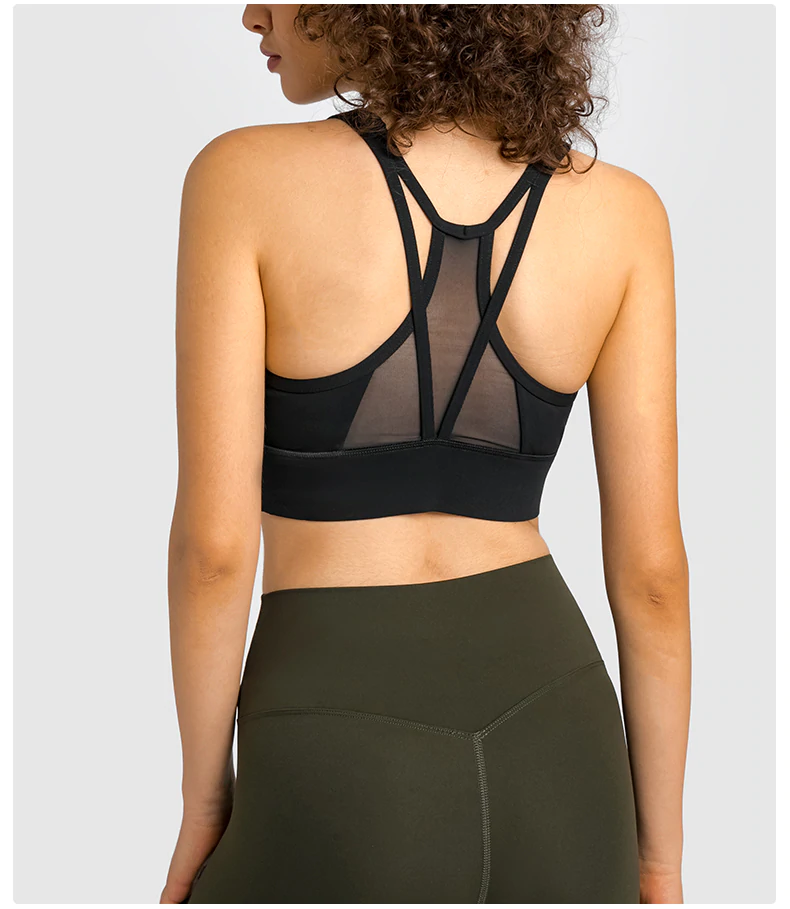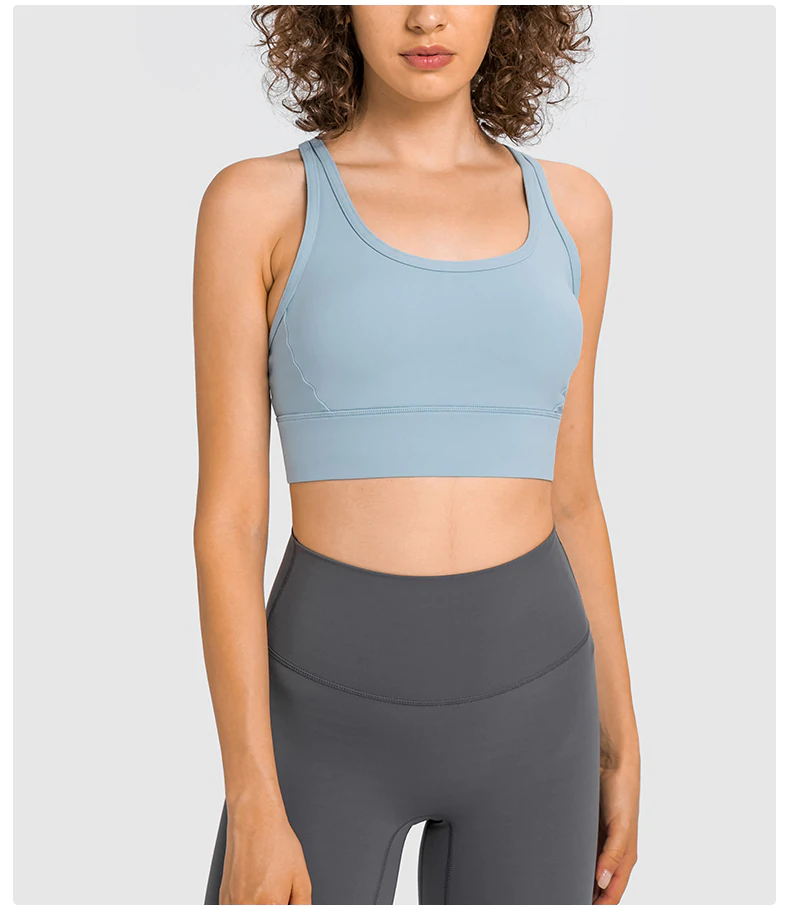 Its sweat-wicking properties provide maximum comfort by keeping you dry and refreshed through the day. Crafted from high-performance, 4-way stretch fabric, our Revive Sports Bra provides the optimal support for exercising without feeling too constricting. It is a perfect bra for yoga, pilates sessions and other high impact activities. Work out in style in the trendy tie-dye print and refreshing colours.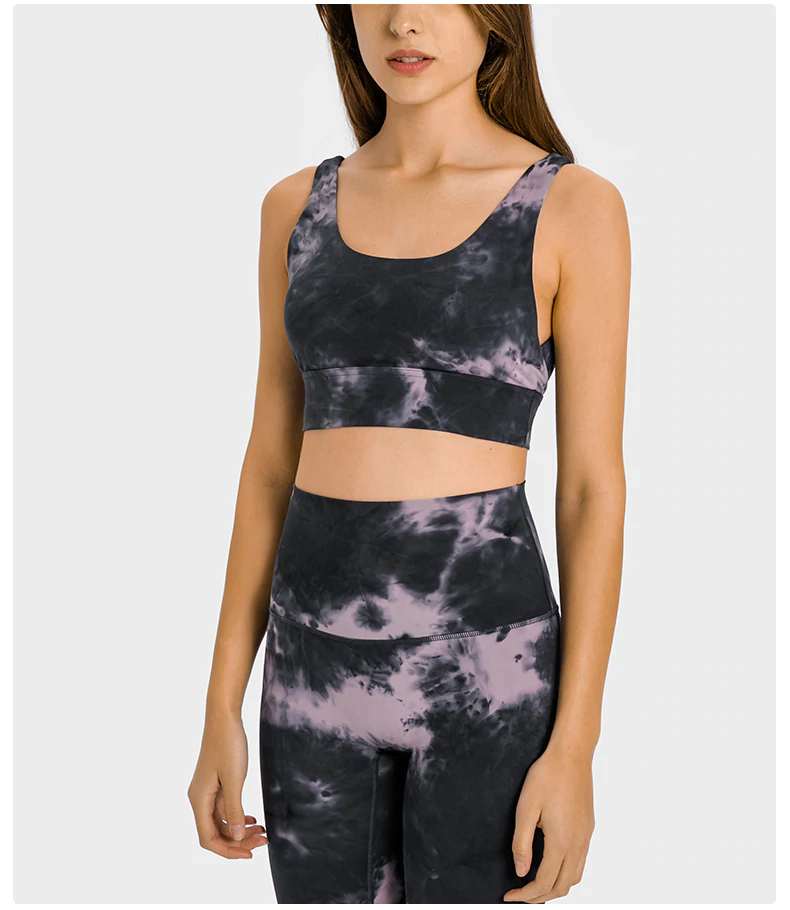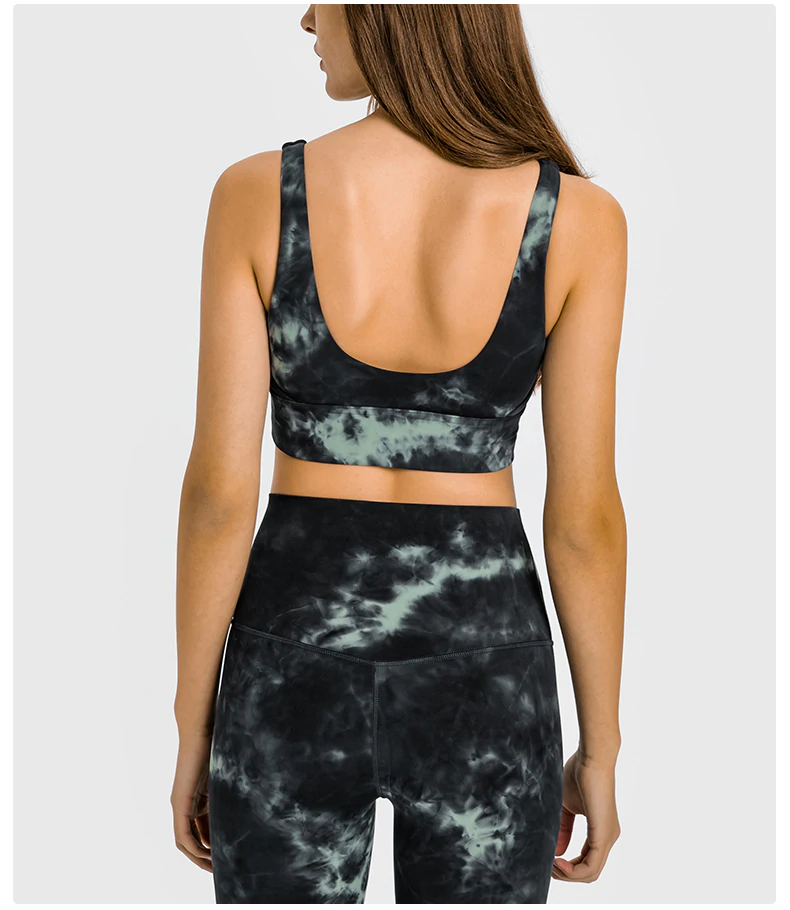 Introducing a chic and sexy workout Runaway Bra top. Crafted from a smooth sweat-wicking fabric that keeps you refreshed. Add a touch of sexiness with the back reveal, while the loose and flowy front covers your belly securely. Enjoy optimal support with the built-in bra.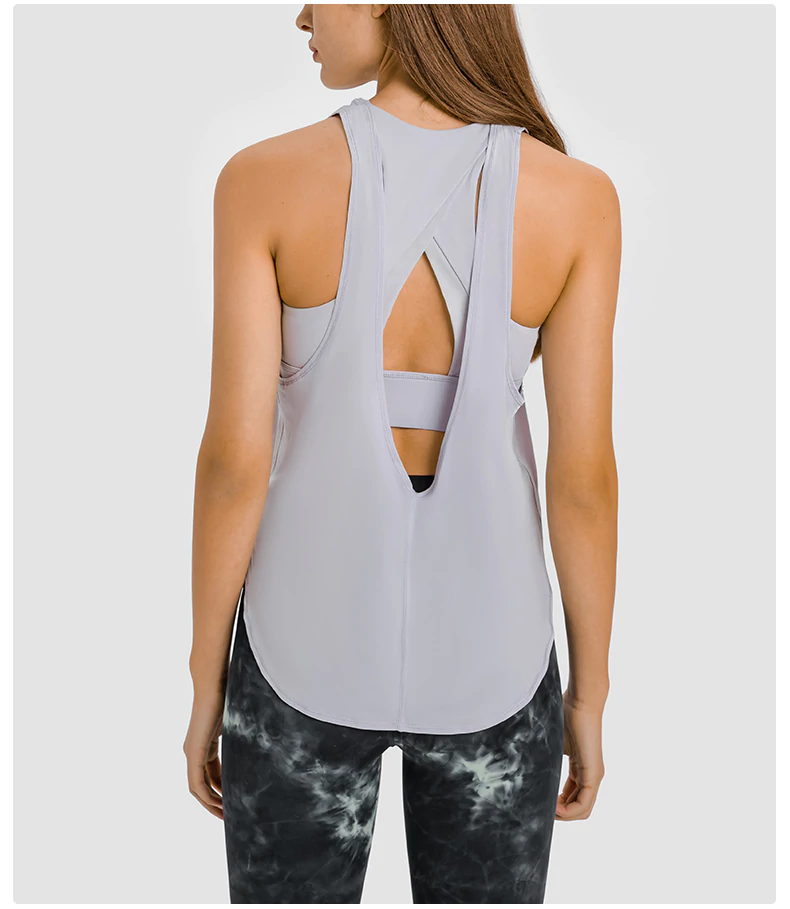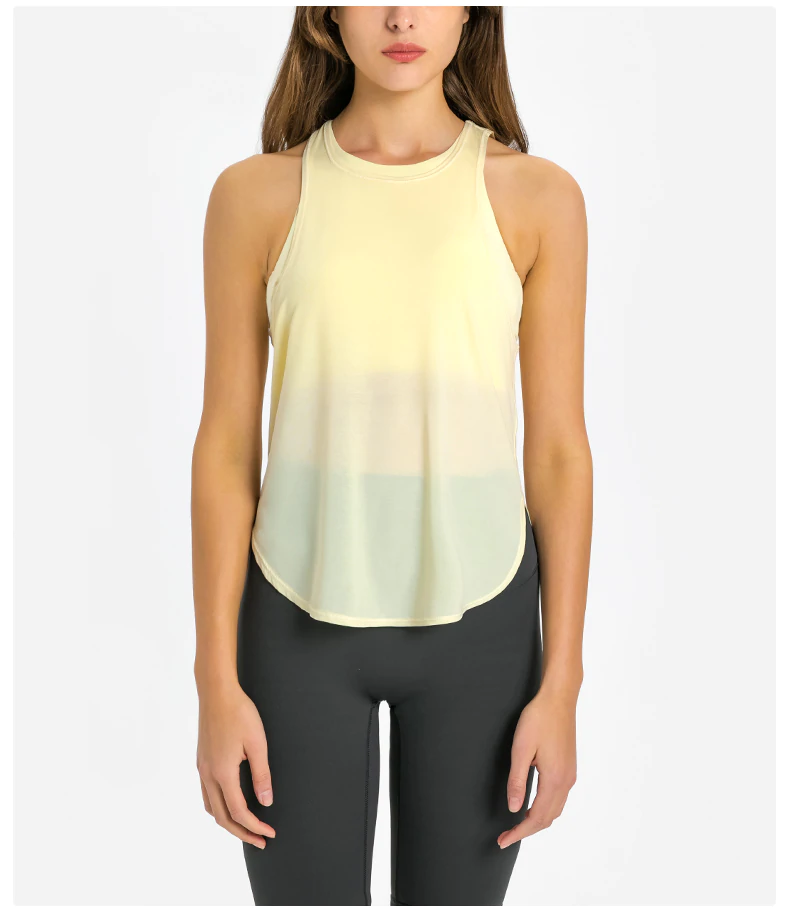 Look Good And Feel Good!
Thanks for reading! plus size athleisure is a great choice for anyone who wants to stay comfortable and stylish while they work out. Look for activewear that fits well, is made from sweat-wicking fabric, and has plenty of stretch. Avoid pieces made from non-breathable fabrics or with poor quality seams. With the right activewear, you'll be able to feel your best both in and out of the gym.
We hope this article helps you in finding the perfect plus size activewear for your needs. Be sure to look for all of the features mentioned above to ensure that you're getting the most out of your athleisure. So, don't wait any longer, check out the all the products mentioned above (and many more!) at gymwearmovement.com! We have a wide collection of styles and colours, and size range from S to XL so there's something for everyone. Happy shopping!
Gymwear Movement Supports Plus Size Women
At GWM, we believe that plus size women should feel comfortable and look great while being active. It's the perfect way to balance comfort and style, and we have pieces for any activity or occasion. Whether you're looking for a comfortable pair of leggings for the gym, or a stylish skirt that you can double up for a date, we've got you covered.
Plus, our athleisure is made of high-quality materials and construction, so you can be sure that it will last. We want you to feel comfortable and confident in your clothing, no matter what size you are! What are you waiting for? Head over to our store and search for your new favourite pieces!
About Gymwear Movement
Gymwear Movement is a Singapore-based athleisure brand providing stylish and trendy activewear to Asia. Check out our website gymwearmovement.com and leave us your email for updates on new collections and price drops! Redeem this voucher "GWMbabe" to enjoy 15% off your next purchase and wait for your items to be delivered straight to your door step. Shop now!