Enjoy 15% Off First Purchase With Code - GWMbabe

Time To Shed Lock Down Gains?

Get Inspired With GWM's "Back To The Gym" Sale

Discover High Performance Activewear That Spurs Momentum

 Go Further With The GWM "Back To The Gym" Gear

Experiencing "post-lock down" gains? Time to get active at the gym?

Spark the desire with the "Back to The Gym" Sale.  Each piece is designed for both low to high intensity workouts with their high performance fabric and fit. Put them on for a boost in confidence to excel. 
 Bonus - get them first, then pay them over 4 months with Grab. 
GWM's Cooling & Sweat-Wicking Fabric

★★★★★
"Very ideal for long distance walks, the back portion is slightly mesh netted in comfortable material, even though I walked 12km, I do not feel hot n sticky wearing this."

—Hwei, Bought Plush Top

Exercising increases your heart rate and causes you sweat profusely. Hence, many people choose to wear cotton tops to absorb the sweat. In fact, cotton holds the sweat and takes a long time to dry off, making it uncomfortable during the workout.

GWM's sweat-wicking fabric cools the body down swiftly. When cooled down, the body doesn't have to produce as much sweat during the exercise. This allows you to focus better during vigorous workout.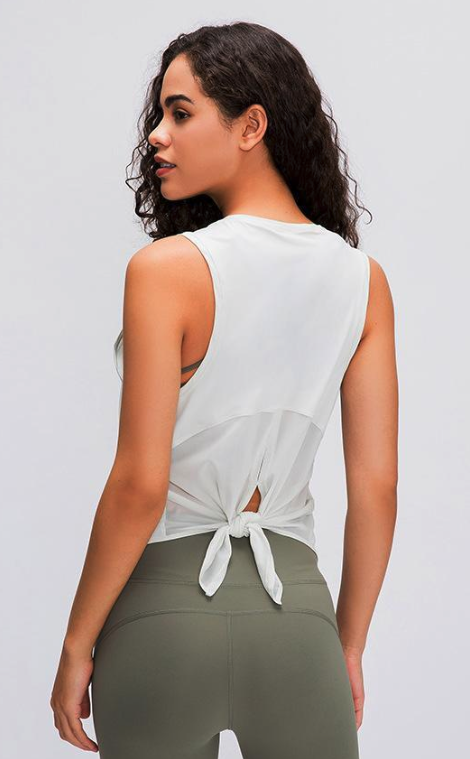 Designed For High Intensity Workouts

★★★★★
I love this bra too! Great support for my workout and the back is really flattering too! I naturally have bigger arms but the cutting of this bra gave me a slimmer look! The material is smooth and thick too, comparable to lululemon."

—Valeria.P, Bought Ethereal Bra
Wear GWM's stretchy and breathable fabric to enjoy a naked feel during workouts. Enjoy the slight compression for a faster recovery. GWM's "Back To Gym" gear is designed to support you during high intensity workouts.

You will be supported during vigorous exercises as the compression increases blood flow and muscle oxygenation. This allows you to recover faster after the workout.
Versatile For All Occasions

★★★★★
"Dream leggings
I love them so much that I bought 2 pairs. I got the first in baby blue and then I just got the rose pink one. They are the best leggings that I ever got."
—Ronny, Bought Regal Leggings

Feel confident and attractive when you put on GWM's activewear. They are designed to bring out your best when worn. Mix and match them for leisure wear pieces for daily wear.
The Ethereal Bra has a longline feature that allows it to be worn as a bra top too. The Plush Top can be worn easily for workouts and leisure with it's stylish appearance. As for the Regal leggings, it can be paired easily with casual tops for a flattering outfit.

Get Into Your Best Shape With GWM Gear

★★★★★
Perfect for XXL
I have such challenges finding a good bra that fits and supports well. This bra feels so good and supports for HITT exercises. Perfect for my weight loss journey.
—Alice, Bought Ethereal Bra

-----------------------
Delivery Schedule

In order to be more sustainable, we have adopted a hybrid business model - consisting of ready and pre-order stock process. If we have the items in the warehouse, we will send them within a week. If not, we will order from China and it will be sent in 3 weeks+. For our malaysian customers, there might be slight delay because of MCO regulations. We thank you for your patience and helping to save the planet too.

Gym Wear Movement
GWM (Gym Wear Movement) is founded by Pamelina Siow, who loves being comfortable all the time. She started GWM because she was frustrated by the boring designs of most sportswear and if they were nice, they were super expensive. 
Armed with the vision of making trendy activewear , she started working with China manufacturers directly. GWM's inspiration is drawn from fashion catwalks and celebrities. GWM's designers will translate these trends into daily wear. She hopes that these pieces will encourage ladies to get active and boost their confidence. And hopefully provide a spark of joy in these abnormal circumstances too.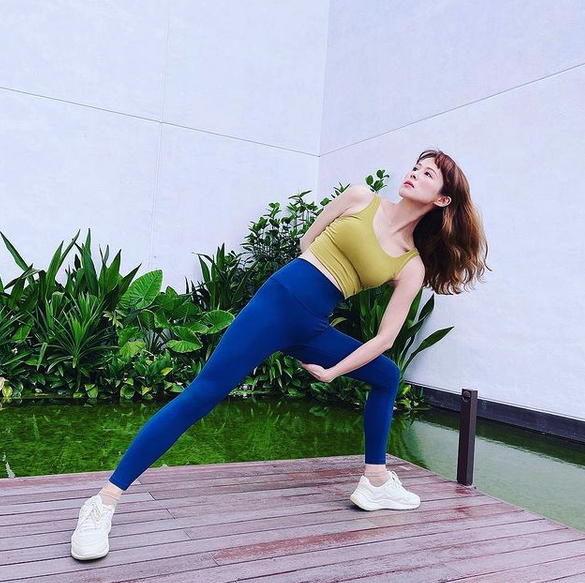 Cooling & Comfortable

Designed to overcome the hot weather, GWM activewear is breathable and light when worn.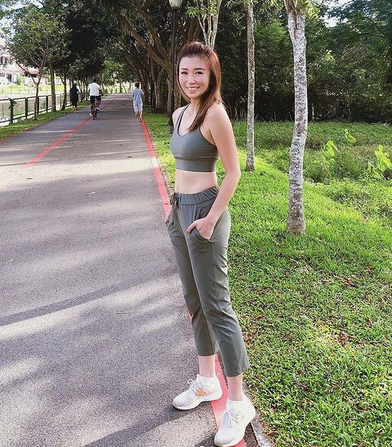 Stylish & Chic

Activewear or Leisurewear? It is so pretty that people will not know that you are wearing activewear.

Enjoy 15% Off For First Purchase - GWMbabe

Back To The Gym Bundle (Limited Sets)

Loved by our customers, these are our bestsellers because they exceed in both comfort and performance in every aspect. We have decide to release a limited quantity at a reduced price to encourage people to get healthy.
Once it is sold out, we will resume their prices. Add them to cart beforehand.

A good sports bra is critical for performance during workouts. Enjoy high support and compression with these bras. The best part is that they can be taken off easily with the back hook. End the struggle with sweaty bras. The clean design allows them to be worn under casual tops too.

Look and feel your best with GWM leggings. They feel buttery soft and cool you down in hot weather. Therefore, you can wear them all day, for all activities.

Be ready for a workout anytime with these cooling workout tops. They wick sweat off and keep you comfortable during intense workouts.

Our Home Workout Bestsellers

Time to workout anytime. Add these shorts too. Make home workouts a breeze with their high performance properties.

Our Daily Wear Bestsellers

Comfort is the new priority. These pieces combine both comfort and style for a more confident day, for workouts and work from home.